If you want to know about the Nokia 6.1 Plus display price, you are on the right web page. We offer Nokia 6.1 Plus complete display and touchscreen combo on this page, which you can use to replace a broken display or touch screen glass. In Nokia 6.1 Plus, the display and touch screen form a Combo unit, and you always need to replace its complete Combo altogether. The model number of this phone is TA-1083, and always be sure to match the model number before you buy it.
Nokia 6.1 Plus display is a notch display, as you see in the product photos. So you need to take out the broken display and fix a new combo in place of that. That's all. It is easy to replace the display in combo format and hardly takes 15 minutes. The part you see below is 100% Original, Tested, and comes with a replacement warranty for any defects.
See How We Test Each Nokia 6.1 Plus Display
As a customer, you have the right to dig into more details about how we test the Nokia 6.1 Plus display. That is why we've recorded this video to see how you can also test the display in open condition, without fixing it permanently. We always follow this video to test each display that goes out of our premises.
Nokia 6.1 Plus Display Replacement – What should you do?
Many people want to go after cheap solutions to fix the display without understanding that it will create additional issues. Some people want to replace only glass because they think that is the best solution. However, they are not aware that only glass will destroy the overall quality of the phone as that glass is not quality. The changed glass is inferior in quality and breaks again easily with no effort. The Combo is always the most reliable and durable screen replacement for your phone.
Also, keep in mind that technology has changed a lot in the last few years. Not only Nokia 6.1 Plus, but all other phones also come with a combined display and touchscreen panels. So if one part breaks, you need to replace the complete Combo altogether. You can repair your phone with cheap solutions, but you will face additional hassles. When you get your phone repaired, there is always a rule: either get the quality in the first attempt or get ready to replace the glass multiple times.
What is better, 100% Original Display Vs. Cheap First Copy?
The original display is by far the best solution for replacing a broken Nokia 6.1 Plus screen. In any segment or business, cheaper options are always available, but you can't expect the same quality. A first copy display is cheap but results in a bad user experience like wrong color reproduction, dullish colors, stiff touch screen, multi-touch not working, and other similar issues. A customer is used to the wonderful experience of using the phone, and later with a first copy display, you won't feel satisfied.
If you purchase a 100% original screen replacement, the quality is the same as it comes along with a brand new phone. The original Nokia 6.1 Plus screen will cost you more, but it is worth the price in the long run, and the usability experience is completely hassle-free.

Nokia 6.1 Plus Specifications
| | |
| --- | --- |
| | This is the 100% original combo of Nokia 6.1 Plus and the model number is TA-1083. |
| | The display size of Nokia 6.1 Plus is 5.8″, display type is Full HD+ with a resolution of 1080 x 2280 pixels @432 PPI density. |
| | This Nokia 6.1 Plus screen is 100% original and tested for working before dispatch. |
| | You can use this Nokia 6.1 Plus screen to replace a broken display or touch screen glass. |
| | The touch screen glass offers multi-touch and all the gestures supported by the original display. |
| | It offers the 100% same brightness, colors and quality as your original display. |
| | Our QC team examines each screen for 100% perfect working before sending off. |
| | We back our products by a solid 30 day's money-back guarantee if you face any issues. |
| | We offer 100% hassle-free return, refund and replacements. |
| | Nokia 6.1 plus screens are readily available in stock with fast delivery options. |
| | We also offer Cash on delivery service all over India. Additional 10% discount on online payments. |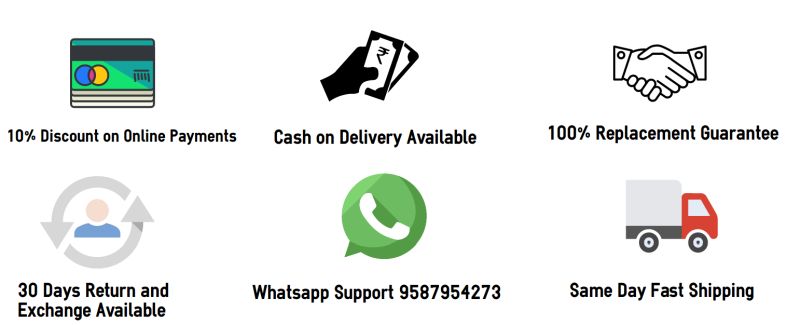 Frequently Asked Questions
Q: How much does it cost to replace a broken Nokia 6.1 Plus display screen in India?
The price of a 100% original Nokia 6.1 Plus display replacement is around Rs 2800-3000. If you buy a first copy screen replacement, then the combo costs about Rs 1000-1200 in India. As you can't install it yourself, you'll also need to pay additional installation charges to a mechanic.
The price depends on the quality you wish to have for yourself. The price gap is vast between the first copy and the original one, and so is the quality. You might wonder why the display is cheaper in the outside market. To answer this question, please always keep in mind that prices are much higher in branded showrooms. If you want to pay a hefty price for the same thing, you can get it replaced by the service center. However, the display we sell is original and offers the same colors, quality, and brightness as the original one. If you want to pay more elsewhere, it is your money and your choice.
Q: Can I replace the Nokia 6.1 Plus display myself at home?
If you want to do screen replacement at home, it might sound like a great idea in theory, but it is not easy. You will need tools and glue to paste the display at home, and self-repairing can be a risky choice. It is a little tough task to remove the back glass, and a minor mistake can completely break the glass. The fingerprint scanner flex also sticks with the back glass, so if you remove the back panel hurriedly, the fingerprint scanner flex cable will get torn.
For this reason, don't try to replace the folder at your home to save some money. Always visit a technician to get the folder replacement done. In case the backside glass is also damaged, you can buy a new Original Back glass here.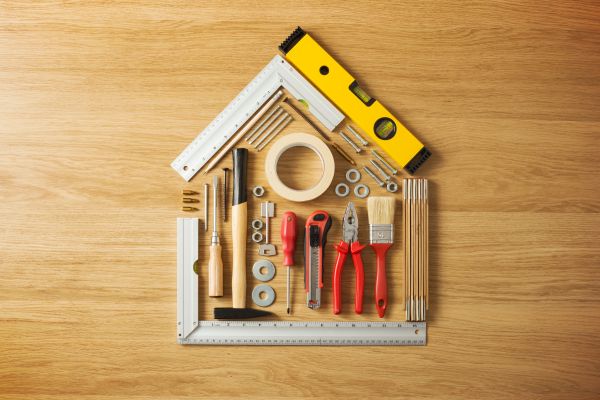 Q: Is It possible to claim the screen damage under the official service center warranty?
Many customers ask us the same thing. They say that they have a year's warranty on the phone. Although customers are fully aware that they can't claim physical damage in a warranty, they still prefer to ask. Therefore, unless you have a damage protection plan bought with the phone or your phone is insured, there is no way to claim a scratched screen under the official service center's warranty.
Also, even if you have your phone under warranty, there is no reduction in display cost. You have to pay the full price of the display folder to repair it. So buying a display combo from us can save you a lot of money without compromising the quality.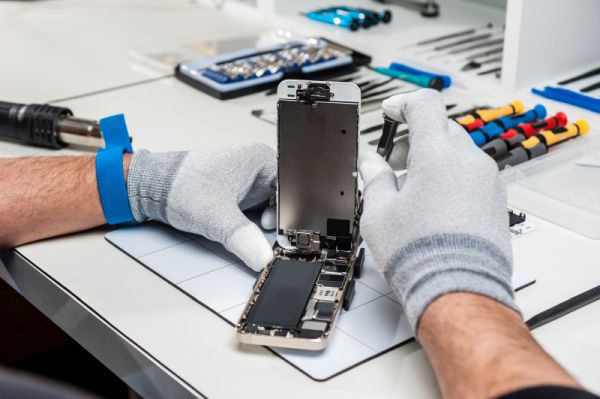 Q: How can I assure if the new display is working or not?
Good question, but the answer is very straightforward. You can quickly test the display before you fix it on your phone. If you are wondering about how to check the screen before fitting, then continue reading.
First of all, there is no need to fix the display on your phone without testing it. You need to open the back panel, and a mechanic can do that easily. After removing the rear panel (Backside glass), you can remove the old display's connection from the motherboard and connect the new display there. It merely means that by plugging in the new display's connection in the motherboard, you can quickly test the screen before fitting it.
Simply after connecting the new display temporarily, turn on the handset, and you can start experimenting with a new display. This way, everything is visible to you before fixing the Combo, and If it is not working, you can easily get it replaced with a new one. It is the same process mechanics always follow to test the display before fitting.
Q: How can I replace the only glass without replacing the inner display?
You are not alone in having this question in your mind, but tons of customers have the same thought. Customers always want to buy the best phone, which suits their budget, but when it comes to screen issues or a broken screen, customers want to opt for the cheapest solutions. It is widespread but with a very harmful tendency.
It is possible to replace only the touch screen glass of Nokia 6.1 Plus, which every mechanic is doing in the local markets. They have bought a separator machine (Worth Rs 2000) to separate the display and touch screen glass. If they successfully separate the display and touch screen glass, they will paste a new glass on the display and repair your screen.
They will try to convince you that your display quality will remain the same by doing glass replacement, and since you have no idea of how this works, you will opt for this cheap solution. The main point you need to keep in mind is that only glass replacement means you are NOT buying anything new with your money, but you are just getting your old screen repaired anyhow. The glass used to replace the broken one is like 100 rupees, and mechanics charge around Rs 1500. They are saving a lot of money on glass replacement, which is why they recommend that you replace the only glass. We don't recommend only glass replacement because of quality and durability issues.
Q: What happens If the only glass replacement fails?
The only glass replacement degrades the screen's quality, and lots of dust particles can easily make their way inside the display. You may observe yellow or white dots in random places on the screen, and the overall experience of using the phone will be much poor. It will break again with little or no pressure in a few days, and you are back to square. If you are not happy with the glass replacement or the display also broke during the separation process, you will need to purchase a complete combo.
The official service center and other technicians doing quality work always recommend combo replacement. Combo replacement is fast, flawless, and preserves 100% quality of your phone. The glass and other materials are 100% new and fresh, so you can get outstanding value out of the money you spend on the combo replacement in the long term.
Q: What if the battery back door (backglass) is also damaged?
The back glass is also very fragile and can easily break when you drop the phone. If you need a brand new battery back glass, we also have it available. Just search for it on the website, and you will find the relevant product page. To fix the battery back door, you will also need pasting glue, which we can supply at no cost If you need it.
Q: How do you offer the display for low prices when compared to the service center?
We know that the official service center charges nearly 8000 rupees for the same product. Please be informed that prices are always very high in the service center, and If you want to pay Rs 8000 for the same display, it is your choice. We also offer 100% original display for a much lower price without any compromise in quality. If you want to pay three times more money for the same product, it is totally up to you.
Q: Why do the mechanics advise against buying the display online? 
As you usually see in the newspapers, local dealers demand the government curb the online business. Mobile phone dealers ask the government to ban the online selling platforms because now local dealers can't sell the goods for their desired prices. That time is long gone when mechanics could fit fake products in the customer's phones and still charge three times more money.
Now they are just trying to save their business, and It is a very normal tendency of a mechanic to say rubbish things against online sellers. They want to create doubts in the customer's mind, and often they say that this product is not original, and they can offer you a lower price. Don't pay attention as they are just trying to fill up your mind with doubts. Their job is to fit the product, and you don't need to base your decision on a mechanic's assessment, which is always biased.
Nokia 6.1 Plus Display Photos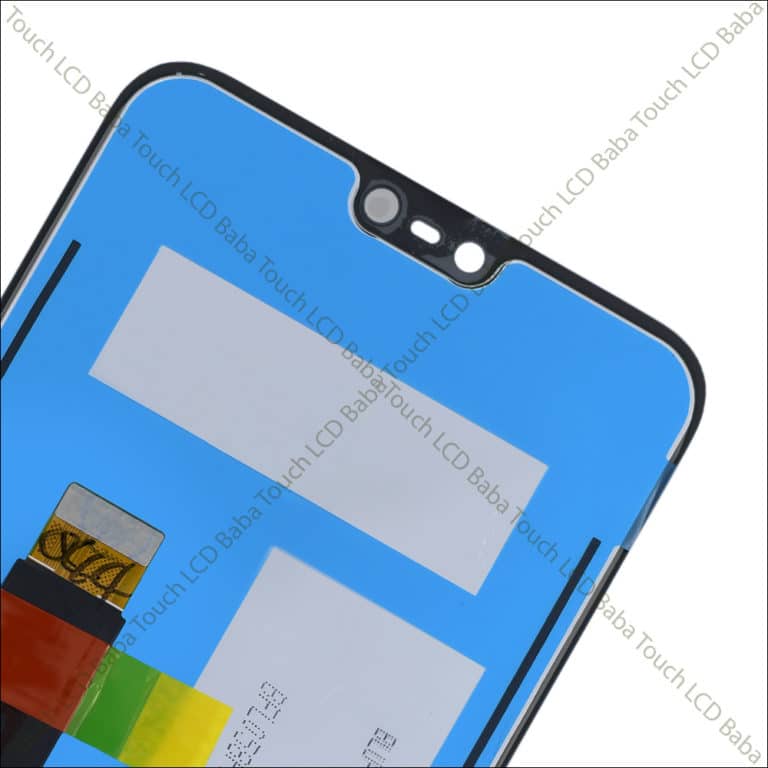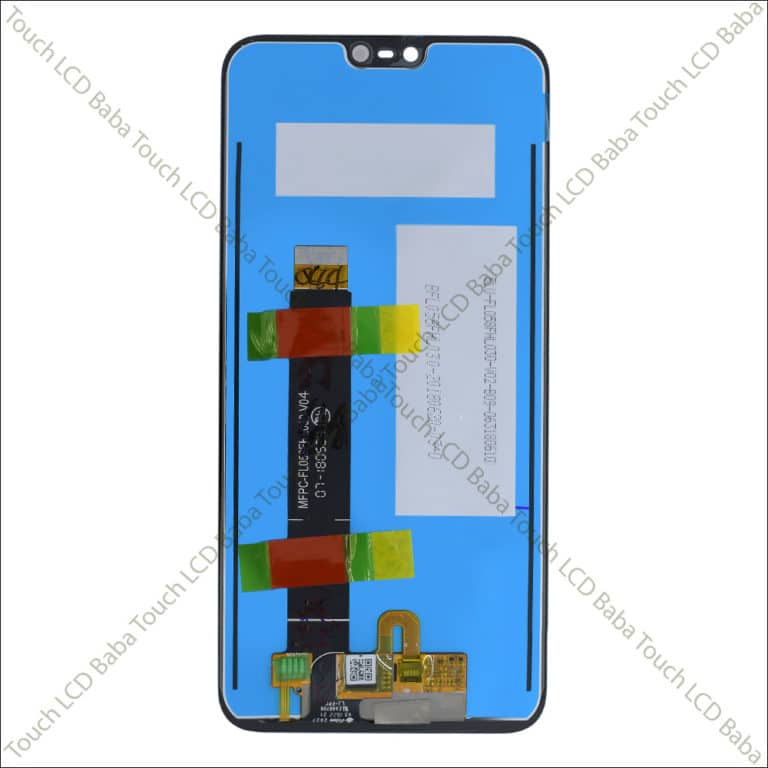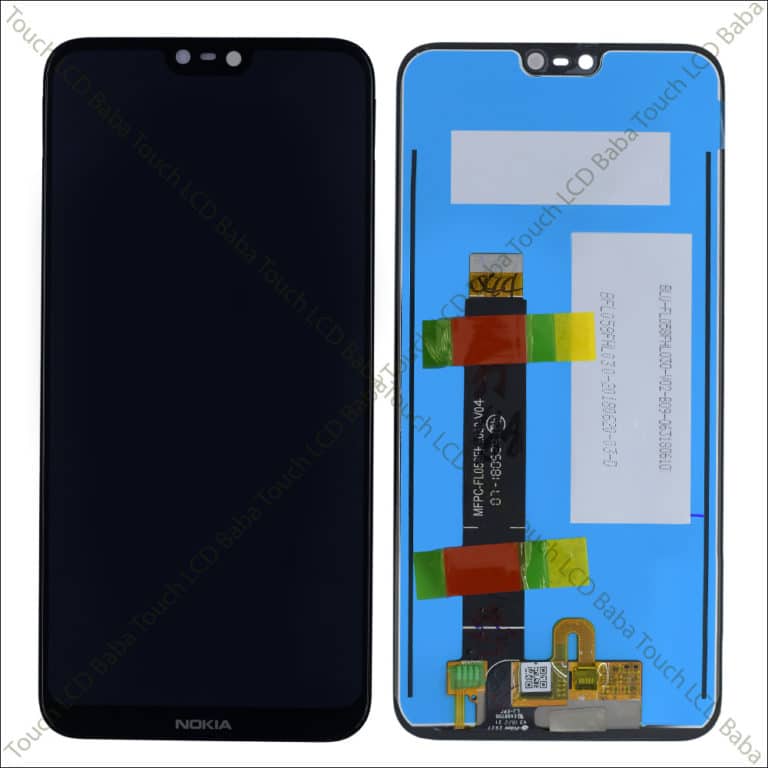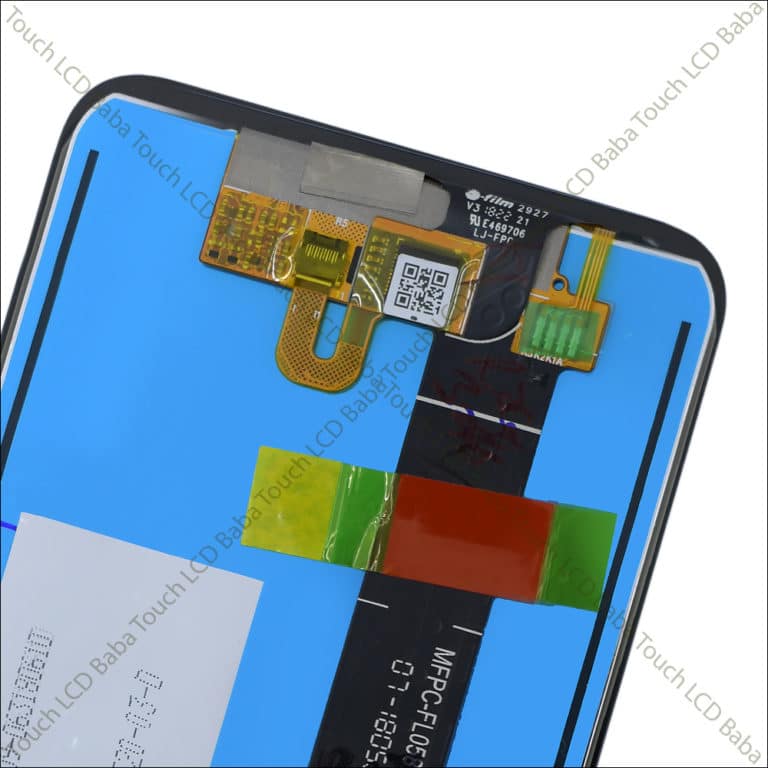 Shipping, Return and Refund Policy
All the products supplied by us come with 30 days return, refund, and replacement guarantee. To return a product, It should be in the same condition as we sent. You can't use or fix the items If you want to return. For complete details about Shipping and Returns, please click here.