If you are looking for the Honor 8x display price and other relevant information regarding the screen replacement, we can help. A broken Honor 8x display is a prevalent problem, but you can overcome this easily by replacing the broken screen with a new combo. The exact model number of the Honor 8X Indian Variant is JSN-L42.
You can still use this display if you've bought the Honor 8x phone overseas. The model number of your device can be different, but the model name should still be Honor 8x. If you are sure that you have the same phone but the model number is different, please feel free to contact us so that we can check the model number and confirm the compatibility of this display. Here is the list of supported model numbers :
JSN-L11, JSN-L21, JSN-L22 (Global)
JSN-L23 (USA)
JSN-L42 (Asia)
JSN-AL00, JSN-TL00 (China)
If the model number of your device matches the one listed above, the display sold on this page will suit your phone. For any confusion and clarification, you can always call us at 9587954273.
What is the meaning of the Honor 8x display combo?
Honor 8x combo is a set of a display and ta ouch screen glass combined in a single unit. It merely means that the display comes firmly pasted with the touchscreen glass. Even if you've scratched only the touchscreen glass, you will still need to replace the complete display unit. If you visit the official service center, you'll know that display replacement isn't based on replacing only the glass or only the display.
You might think replacing the complete display unit is overkill when the inner display is good. Here, you must understand that the touchscreen glass is in close conjunction with the display, and we do not recommend replacing only the touchscreen glass. If you try to separate only the glass, you might also damage the inner display, which you don't want to achieve.
If your goal is saving money and you don't care about the quality, you can try only glass replacement. From our experience, replacing only glass is a massive compromise with the overall quality of the screen. In this process, you are just trying to repair the broken display with a new duplicate glass. Such solutions are very short-lived, and you will undoubtedly need to replace the glass again and again. The original screen of Honor 8x is costly, but it's surely worth the investment in the long run.
Honor 8x Display Specifications
| | |
| --- | --- |
| | This Honor 8x display is 100% original, brand new, and suitable for Honor 8x (JSN-L42). |
| | The Honor 8x display size is 6.5″, the display type is IPS LCD, and the resolution is Full HD+ 2340 x 1080 Pixels. |
| | This combo can replace a broken display or touchscreen glass. |
| | It is a complete display unit consisting of an inner display and a top layer of glass. |
| | This combo of Honor 8x is 100% pure original and offers the same quality as the original. |
| | We source the Honor 8x combo from the same OEM factory that manufactures for the company. |
| | Our QC team tests each display for 100% perfect working before dispatch. |
| | We back our products with 30 days refund, return, and replacement guarantee. |
| | We can deliver and pick up shipments from your doorstep anywhere in India. |
| | The stock is readily available, and shipping time is swift. |
| | You can order the Honor 8x display using Cash on Delivery Or Online Payments. |
How does only the glass replacement of Honor 8x work?
The only glass replacement is not a solution to the problem, but it is a workaround so that you can repair the broken screen for a low price. Some people think only glass replacement is an innovation, but it degrades the display quality. When a technician separates and installs a duplicate glass on display, a reduction in quality is unavoidable.
When the company makes the Honor 8x display unit, they combine the display and touchscreen glass. Now in an event when only the touch screen glass scratches, customers think about replacing the glass alone. In this hunt, they go to the local market where entrant technicians experiment with customers' phones. Mobile phone technicians know that glass replacement is rarely successful, so they will ask you to bear all the risk. If something bad happens during glass replacement, the risk is on the customer's part.
They will take out the broken display from the frame and try to separate the display and glass using a thread. However, if something bad happens during the separation process, mechanics will return the phone to you, and there is no responsibility for the damage. The glass replacement is a risk, a quality degradation to save money. That's all.
What do mechanics always recommend for glass replacement?
The duplicate glass that mechanics use to replace broken glass is worth Rs 40-60 and easily available in India's wholesale markets. Mechanics source this glass, invest Rs 40, and when customers ask for glass replacement, they easily charge up to Rs 2000. It means all your money is going down the drain, and you are not getting anything.
Think about it, they are not giving you anything new, just a Rs 60 glass, and you are paying a considerable price to them. Almost all the money is going towards labor charges, the average mechanic's real income. It is the sole reason why the mechanics will always advocate glass replacement.
What are the shortcomings of only glass replacement?
If you replace only the glass of the Honor 8x display, It comes with its own set of problems. For some people, these problems are massive, and others have no issues with making a compromise. Often, you'll face these issues after the glass replacement :
The display quality, like brightness and color reproduction quality, will take a hit.
You will observe much lower brightness and somewhat dull colors and quality.
It is prevalent to have dust particles and other foreign objects between the display and touch screen glass.
The multi-touch features might stop working, and you can't play your fave games gain.
A duplicate touchscreen glass doesn't have Gorilla Glass protection, and the phone becomes more prone to damage.
If older people use the phone, they will have a hard time using the phone in direct sunlight due to reduced brightness.
A compromise is a compromise, no matter how you try to sugarcoat it for your heart's satisfaction. All the official service centers and anyone doing quality screen replacement will always use the 100% original Honor 8x display replacement.
Frequently Asked Questions
Q: How much does it cost to replace a broken Honor 8x display in India? 
The price of a 100% original Honor 8x display replacement is around Rs 4800-5000. The Honor 8x combo costs about Rs 1500-1600 in India if you buy a first copy screen replacement. Please note that the price difference between the original and copy correlates with a massive quality difference. A low price will always yield a low-quality product, and that's a fact.
Q: What is the average life of the original Honor 8x combo replacement? 
As long as you keep your phone safe, you won't have any issues with the display or touchscreen glass. The original display is so good that it never goes bad automatically unless you do something. So you can use the original display for at least three years and more, provided you keep it safe and protected.
Q: Is it possible to replace the broken Honor 8x display at home? 
To some degree, it is possible, but we don't recommend you try this at home. This task can be hard for first-timers as they have no prior mobile repairing experience. It is always the best bet If you take the broken phone to a mechanic and pay him installation charges. The installation charges are around Rs 200-250, which shouldn't be excessive.
Q: How can I ensure the new display is in working condition?
The working condition of the new display can be ascertained only after testing it manually on the motherboard. It is where we are miles ahead of our competitors as we manually test each screen and keep them in a separate facility. Whenever the order comes in, we take one from the tested ones and send them to the customer.
We are fully aware that 99% of the vendors in India are not testing the screens before dispatch, and that's why so many consumers get defective screens. We guarantee that any screen bought from Touch LCD Baba will always be 100% perfect.
Q: What are the advantages of buying a 100% original display?
The most significant advantage of buying a 100% original display is peace of mind. All the functions of your phone will work as smoothly as before without any hassle. The durability of the original screen is five times better than the first copy. The original screen is costly because it comes directly from the OEM manufacturer. We assure you about 100% satisfaction in every aspect after the screen replacement.
Q: How can I trust that you are not selling the first copy?
Many customers come to us with a skeptical mindset because they have previously burned their hands in the local market or via other channels. Almost all of these customers bought the cheapest display online/offline and hoped for supreme results, but it will never happen.
To understand the qualities of an original display and how to verify it, you must have years of experience behind you. Many customers ask us to prove that we have the original display, and we ask these customers to stay away from us. We are not interested in selling to customers having a skeptical mindset because business is never joyful without trust.
Q: What if the Honor 8x display cracks during transit?
When we ship a product, we pack it very carefully in rigid plastic boxes accompanied by bubble wrap, thermacol, and cartoon. Even after that, we make sure to take insurance for your package to protect your purchase in every situation. If you overly worry about damage in transit, you can record an unboxing video when you open the parcel. You are entitled to a free replacement if the content is damaged inside the parcel.
Q: How can I install the display after buying from Touch LCD Baba?
To install the new Honor 8x display on your phone, you must visit a local technician or anyone you trust for the screen replacement. The screen replacement of Honor 8x is quite easy, and you should be able to get it done anywhere. The normal installation charges are Rs 150-200.
Honor 8x Display Photos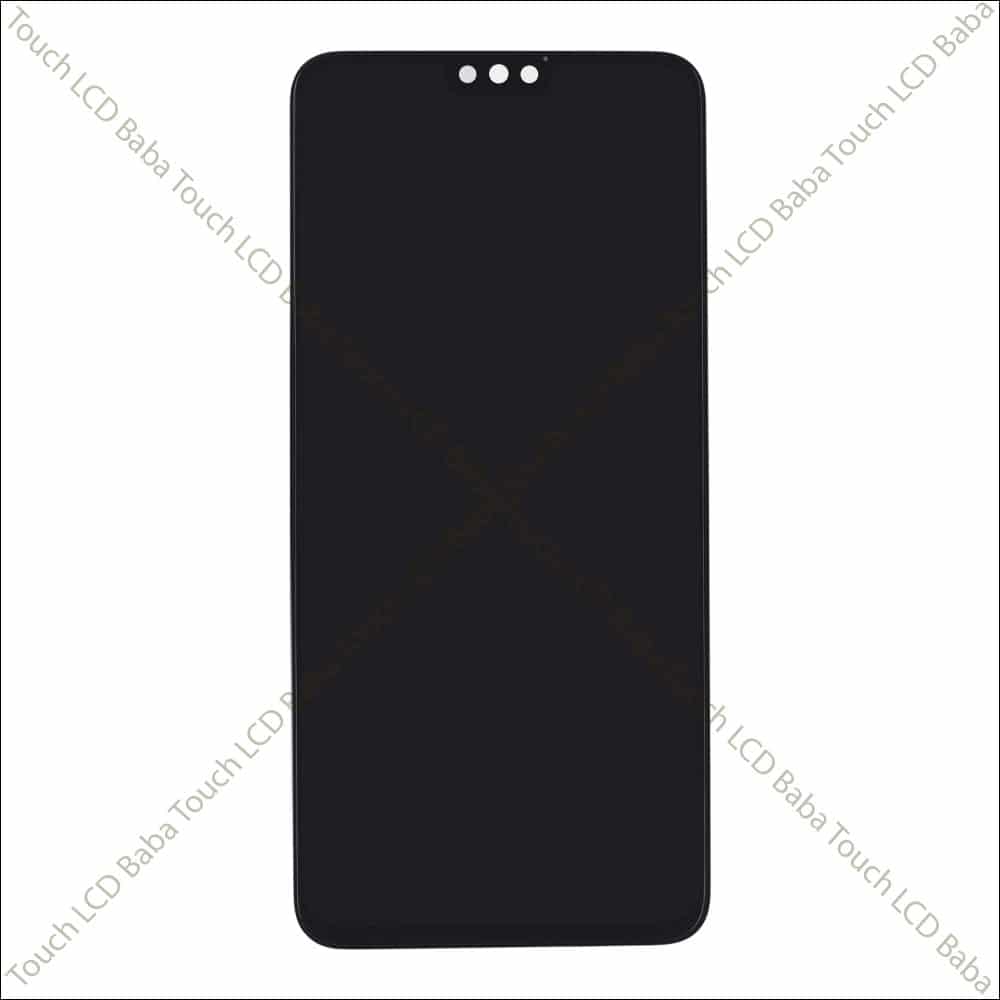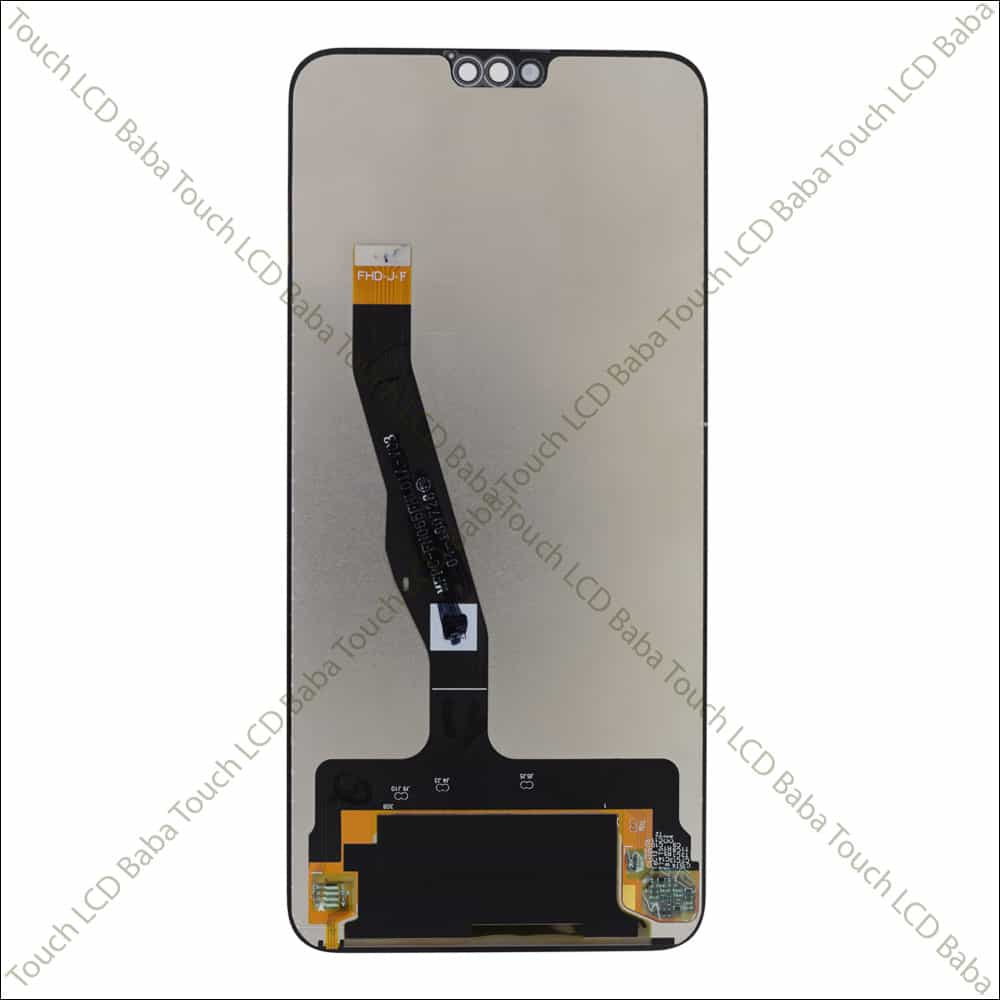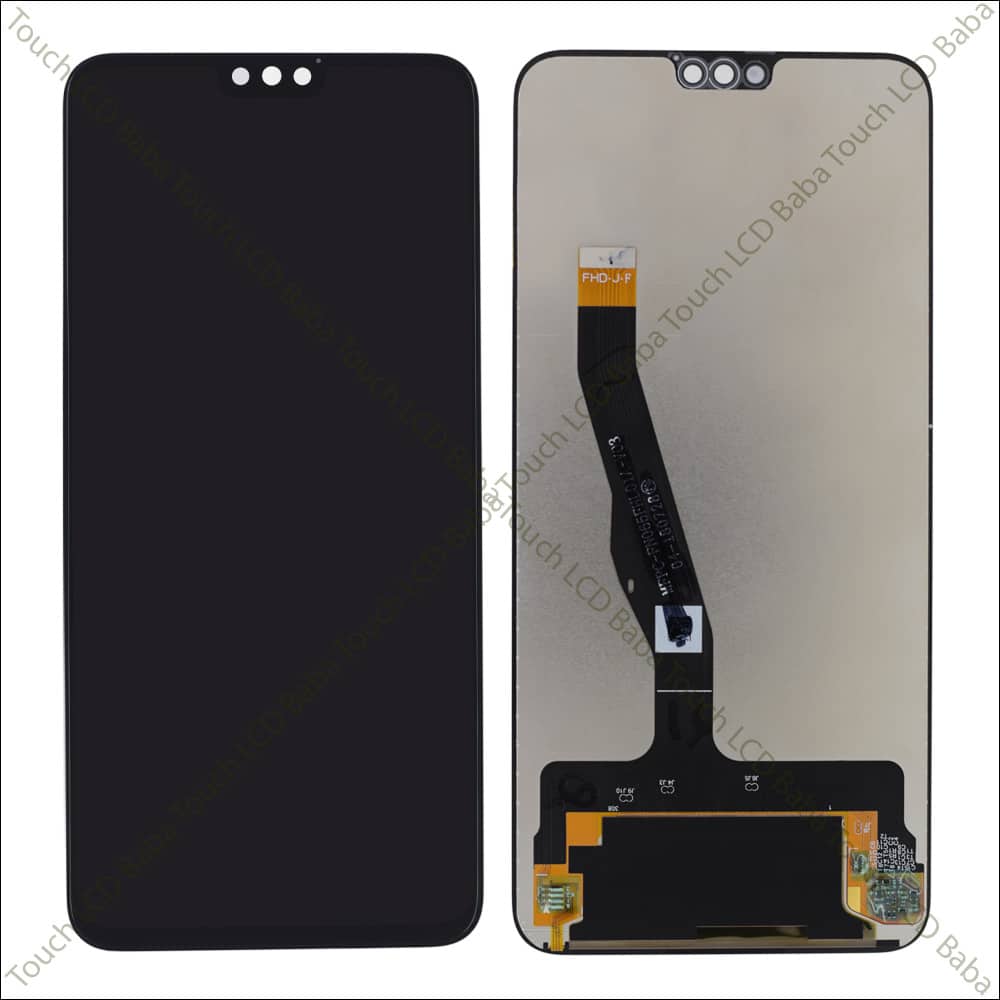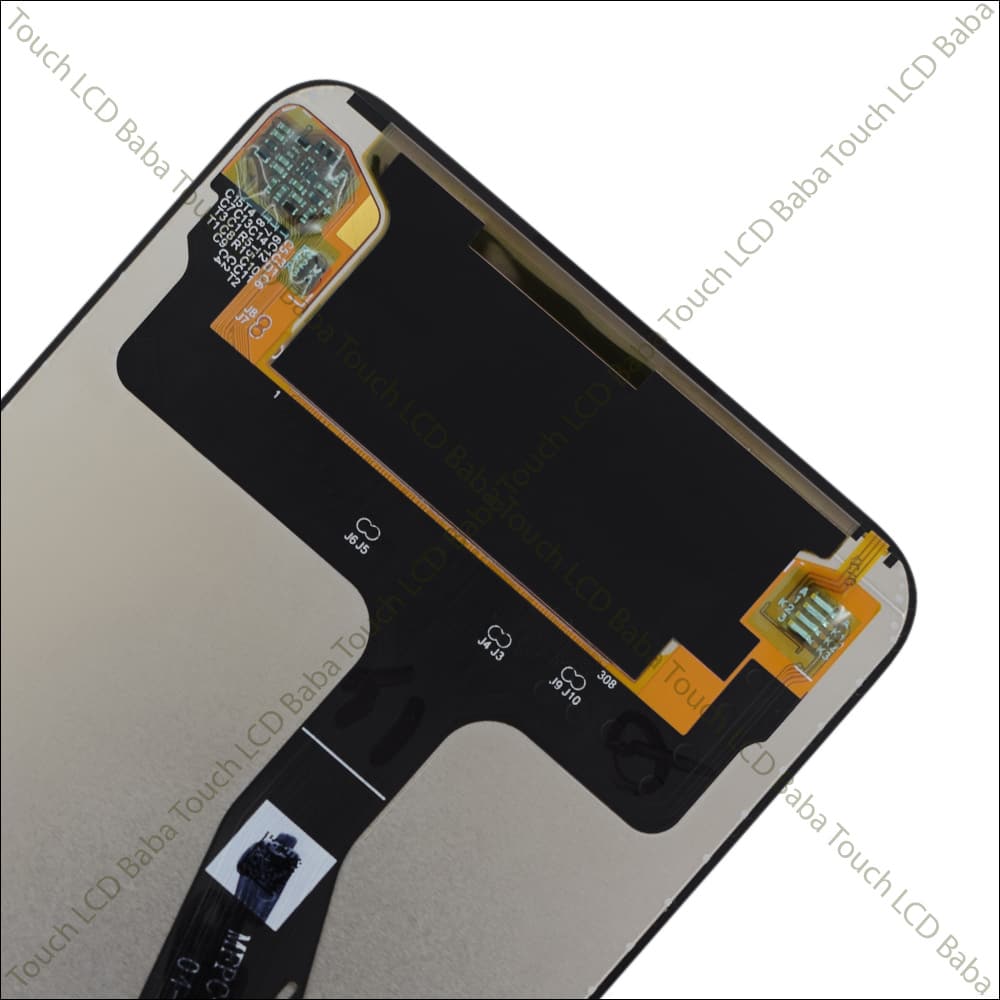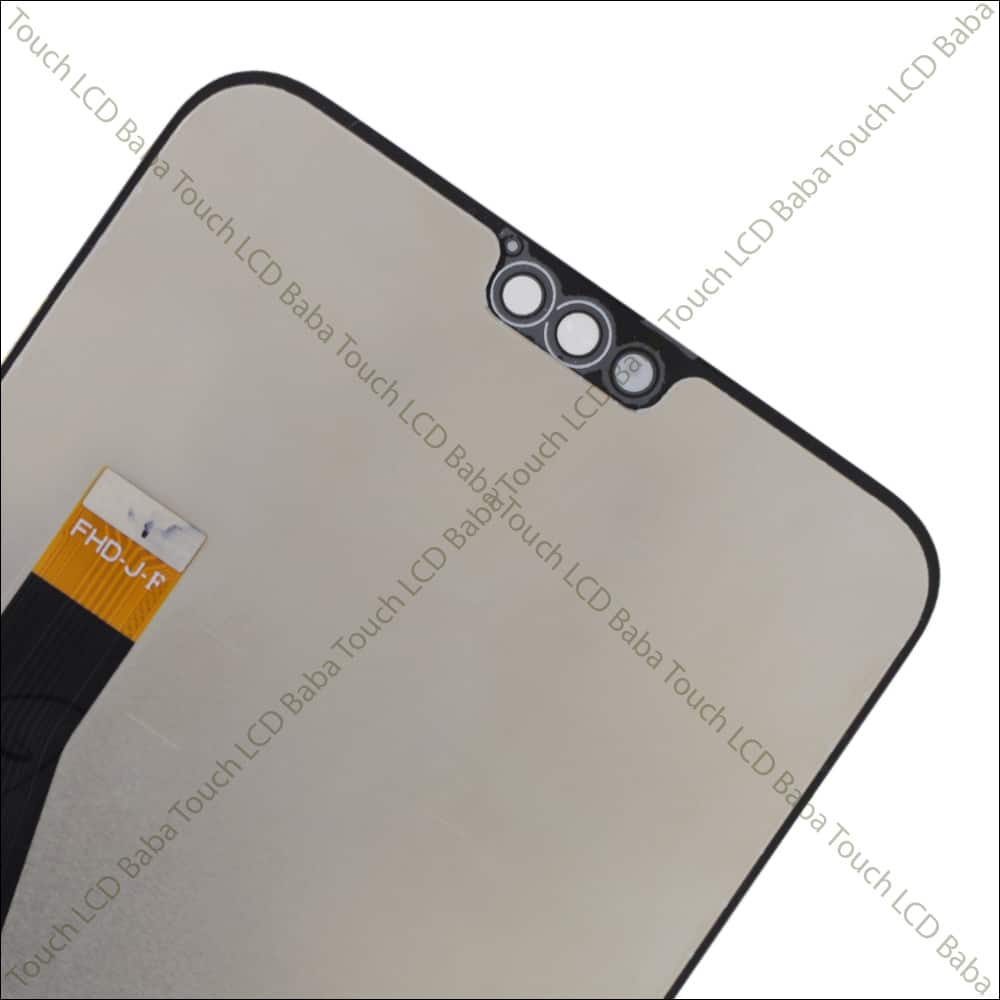 Shipping, Return and Refund Policy
All our products come with 30 days return, refund, and replacement guarantee. To return a product, It should be in the same condition we sent. You can't use or fix the Honor 8x display if you want to return it. For complete details about Shipping, Returns and Warranty, please click here.