If you need a brand new display replacement for Nova 3e, we are here to help. Huawei Nova 3e is not the newest but still a smartphone that's up to today's standards and yet not that pricy. It is a great smartphone, but we won't be talking about its features here. If you, unfortunately, dropped your phone or damaged its display in any other way, we will give you all the information you need from the display's description to price and repairing process. Also, we will provide you with, later in the Q&A, additional info in regularly asked questions like warranty, self-replacement, and transit damage.
Did you buy Nova Huawei Nova 3e Phone Overseas?
We know that Huawei never launched the Nova 3e model in India. Most people having this phone have bought it from outside India. For example, you went abroad for work and bought the phone there like in Dubai, Singapore, and other such countries. It is also possible that someone gifted the phone to you and it got damaged. However, you don't need to worry as its display is available on Touch LCD Baba. People who bought the phone from foreign countries often worry when the display is damaged, but luckily, we are selling Nova 3e screen replacement, which you can buy in India.
The display size of Nova e3 is 5.84-inch with a 1080×2280 pixel resolution. The Nova 3e display is a complete combo of LCD, as well as the touch screen glass. It means that both parts are combined, and you should not replace them individually. When looking to replace the broken display, you should make sure to get 100% new display and touch screen combo. The usual Nova 3e display price is around ₹3,000, with all parts being 100% authentic, tested, and you can even get a 30-day money-back guarantee for manufacturing defects.
Almost any smartphone will have touch screen problems if left uncared for. Sometimes hot and moist climates can create severe issues for touch screens, but more often, its a more straightforward problem like display or touch screen breaking or malfunctioning because of external factors like dropping your phone or sitting on it. The touchscreen glass is fragile, and even with the newest generation of smartphones that have gorilla glass, breaking your screen is not unheard of!
Product Description
| | |
| --- | --- |
| | 100% brand new Display and Touch Screen Combo for Huawei Nova 3e. |
| | Huawei Nova 3e display type is LTPS IPS LCD capacitive touchscreen, 16M colors. |
| | Huawei Nova 3e cisplay Size is 5.84 inches, 85.1 cms. |
| | The Display Resolution is 1080 x 2280 pixels (~432 ppi density). |
| | Display supports these model number ANE-LX1, ANE-LX3, ANE-L23,ANE-L03. |
| | We test it on an actual Nova 3e motherboard For 100% working! |
| | Our products come with 30 days returns, refund and replacement guarantee. |
| | All shipments are insured for damage during transit. |
| | Ready Stock Available With Fast Shipping. |
| | Cash On Delivery Option Available. |
Frequently Asked Questions
Q: What is the Huawei Nova 3e display price in India?
The Huawei Nova 3e display price in India is around Rs 2800-3000. However, If you buy a duplicate first copy, the price is about Rs 1200-1400.
Q: Is it possible to get the original display for a low price?
The price is usually linear with the quality of the product, so if you chose to buy the cheaper version, expect a significant quality drop. If you go to a local repair shop, there is no guarantee for its durability, meaning you will have no warranty for any factory error.
The Huawei Nova 3e display that we sell will undoubtedly have the same colors, quality, and brightness as you are getting the 100% original version. If you choose to get the copy version of the display for the Rs 1200-1400, you should expect a whole 60% quality drop from the original. The most significant difference is in display brightness and color quality. It is NOT possible to get the original products at low prices.
Q: Does the display have the Gorilla Glass?
No, the original Huawei Nova 3e display does not come with the gorilla glass. Instead, it comes with a curved strengthed glass. It is somewhat resistant to scratches but nothing like gorilla glass. The copy version available in local markets is even worse since its just a pane of glass without any added features.
Q: Can I change only the front touch screen glass without changing the display?
One of the most asked questions for not only this smartphone but any other is often this one. Usually, people do not want to replace the display if it has not been broken yet, and ask if changing only the front glass is possible. While it is possible to replace only the touch screen, it is not recommended.
The front touch screen glass is separately available in the market because the local repair shops often focus on low-quality repairs and replacements. Such replacements make them easy money, but usually on the cost of the customers' phone life-span and working quality.
People who went for low-cost repairs face issues, and we hear complaints about local workshop repairs. If you want to spend your money to make sure your phone works like it used to, you should always replace it with an original combo. If you, however, have no problems with the low-quality, you can go for touch screen glass replacement.
Q: Can I claim a broken display warranty from the official service center?
If you scratch your screen, break your display in any way that is not considered a manufacturing defect, and you cannot claim warranty. A broken display is always the customers' fault, and a 1-year official warranty from the service center never applies to physical damage. If you are worried about damages, buy an insurance cover for your phone.
Q: I see a considerable variation online for Nova 3e Display price. Why is that so?
There is a wide variety of online sellers that sell copies for different prices averaging low. First copies (duplicate) are usually available in local repair shops that specialize in electronic hardware and software repairs, so there is no need to search for them online.
People think you can buy the original product online for lower prices, but it is often a risky move since its false advertisement. It is highly likely that you will get yourself a copy instead of the original and will end up disappointed. There is no such thing as cheap, high-quality products online, and the same logic applies to your local hardware store. If your local repair shop offers you a low budget solution, expect the final product to be low quality.
Q: What is the difference between an original and first copy combo?
The difference is obvious. The copy will be at half the cost, sometimes even lower, but expect the quality to be less than 40% of the original product. Naturally, the Huawei Nova 3e display price for the original combo is higher, but we suggest you buy the original product, and you will get the 100% performance you paid for.
Q: Huawei Nova 3e display combo vs. only glass replacement. Which is more durable?
Huawei Nova 3e display combo replacement is obviously superior. If you change only the glass, you risk performance issues and low durability. If you replace the original glass with the copy, the glass won't be resistant to scratches, and it will have even lower durability than simply having the original one meaning it won't be a permanent solution.
Q: Do you test the display combo before dispatch?
Yes, we test each display before we ship it out to our customers. There is also the 30-day replacement policy to make sure your money is always safe. In case you face any problems, we are here to help but we supply only tested parts and problems are very rare.
Q: How can I verify the working condition of the display before fixating it?
The Display only needs to be connected to the motherboard to function. You can connect the display only without putting the whole smartphone back in place to check if the display works. Once you're satisfied with your result, you can put back everything in place.
Q: Can I replace the display myself without any help from a technician?
Unless you have changed a Huawei's smartphone display before, we do not recommend it. Replacing Huawei Nova 3e display is not an overly complicated job, but it requires experience with display replacements since there are a few tricks to getting the screen to come off. It is necessary to have steady hands, and there are some special tools needed to do the job correctly.
The tools can sometimes cost more than the display itself, so if you don't own a workshop or work at one, it is not recommended to do it yourself. The full replacement at every reputable repair center is not as expensive, and you can easily get it done for Rs 200-300.
Q: I am also using Nova 3e, but my model number is not listed here. Can you help? 
We try our best to list all the possible model numbers, and If you are sure that you have a Nova 3e, please contact our Whatsapp support at 9587954273. Please also send your model number to us so that we can check it and let you know If the display will support your phone. Depending on the information we receive from our customers, we also update the supported model numbers on our website.
Shipping, Return and Refund Policy
All the products supplied by us come with 30 days return, refund, and replacement guarantee. To return a product, It should be in the same condition as we sent. You can't use or fix the items If you want to return. For complete details about Shipping and Returns, please click here.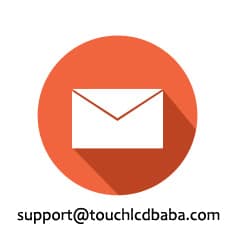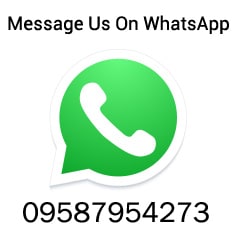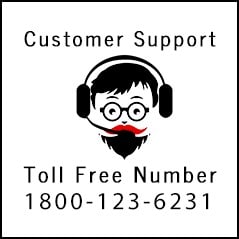 Conclusion
It is definitely a hassle to have a broken screen. It can be embarrassing in public, and it is frustrating to work on such a display. If you decide to replace the screen, you should without question get the whole combo since you can't get only the original front glass without the display. If you don't want to spend money, simply get a first copy product from local markets.