If you own a Huawei Nova 9 SE phone and need its display replacement, you've got to the right page. We know this phone was not launched in India, and you've bought it overseas. Many customers buy phones in foreign countries and use them in India, a common practice. It's all good until the display cracks, and you can't find the appropriate display replacement in the local market. At Touch LCD Baba, you can easily buy the 100% original display replacement for Huawei Nova 9 SE and replace the broken display panel.
Most customers can't find original screens in the local market, which is a great dilemma. The problem aggravates further when you have a phone you bought overseas, and finding a display replacement for this phone is daunting. In such situations, buying the display online is the preferred option, and every day millions of customers buy screen replacements online to restore the pristine condition of their phones.
What do you need after a cracked Huawei Nova 9 SE display?
Please note that display and touchscreen glass are combined in the Huawei Nova 9 SE phone. It means the top layer of touchscreen glass is combined with the inner display. Most customers break the front layer of touch screen glass, but you always need to replace the complete display unit. You might think that replacing only the glass is enough, but that glass is closely combined with the inner display.
You might find a duplicate touchscreen glass in the market, but such solutions aren't worth it. To replace only the touchscreen glass, you need to separate the broken glass from the display, and during this operation, the inner display also cracks. Therefore, you need to replace the complete display unit in case of any display or touchscreen glass damage. This is the best and most practical solution to the problem.
What are the supported model numbers of Huawei Nova 9 SE?
Before you order a display for your phone, it makes sense to verify the model number of your device. You'll face compatibility issues if you order the wrong model number. To avoid this problem, you should always ensure the model number of your device and then place the order. The supported model number is:
JLN-LX1
JLN-LX3
JuliaQN-L01B
JuliaQN-L21B
JuliaQN-L23A
If your phone's model number doesn't match the one above, you may not use Huawei Nova 9 SE but another model. Please share your model number with us; we'll gladly assist you further. You should never order a display replacement based on your assumption because you might end up with the wrong model display.
Huawei Nova 9 SE Display Specifications
| | |
| --- | --- |
| | This display combo is 100% original, tested, and suitable for Huawei Nova 9 SE. |
| | You can use this display in all Huawei Nova 9 SE variants regardless of where you bought the phone. |
| | Huawei Nova 9 SE display size is 6.78″, the display type is IPS LCD, and the resolution is 1080 x 2388 pixels @387 PPI density. |
| | Our testing engineers test each display for 100% excellent working before dispatch. |
| | Like the factory-fitted display, the new display offers 100% original colors, brightness, and sharpness. |
| | You can easily test and verify the working condition of the new display before installation. |
| | Our products come with 30 days returns, refund, and replacement guarantee. |
| | All the shipments are insured during transit, and you don't need to worry about in-transit damage. |
| | The combo is readily available in stock, and the shipping time is fast. |
| | We offer Cash on Delivery and online payments (10% extra discount). |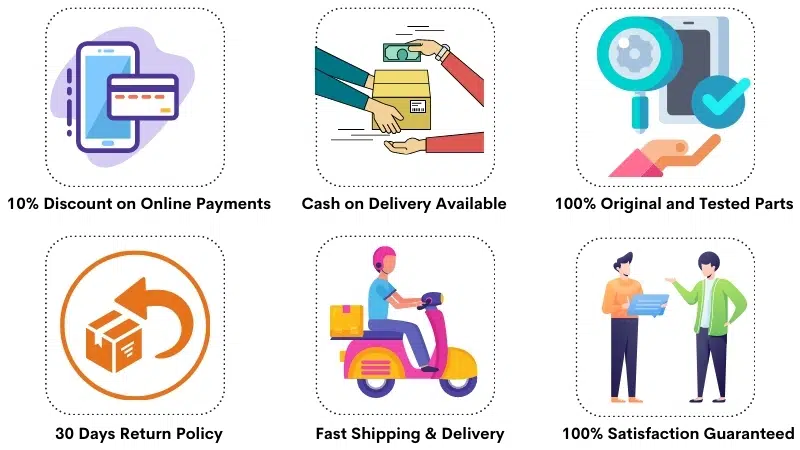 Frequently Asked Questions
Q. How much money it takes to buy a new Huawei Nova 9 SE display in India?
A 100% original Huawei Nova 9 SE display replacement costs around Rs 4800-5000. Please note that this model was not launched in India, and you must have bought this phone overseas. If you buy a duplicate display from any other source, please know that the quality difference between an original and a copy display is massive.
Q. Do you offer a 100% original display, and how do you source it?
Yes. We offer a 100% original Huawei Nova 9 SE display, identical to what you get with a brand-new phone. Please note that original screen replacements are costly, and we source them from OEM manufacturers who supply these spares to the parent company.
Please also know that OEM spare parts are expensive because their quality is exceptional. You can find a replica or duplicate products in the market, but they are cheap for a reason, and you'll not get the desired quality output with such products. Therefore, always consider purchasing original screen replacements and avoid the long-term hassle.
Q. I found a cheaper display elsewhere. Why will I buy a costly product?
You are free to buy the product you deem fit for your requirements. We want to inform you that duplicate products are a reality and vastly available in all markets. The quality difference is massive when you compare an original and a duplicate display.
When we say quality difference, we refer to the touchscreen glass's brightness, colors, and smoothness. If you pay half of what it takes to buy an original display, you'll get a sub-optimal product that offers 50% quality of the original display. You can surely use your phone with a duplicate display, but your experience of using the phone will not be pleasing.
Q. I couldn't find this display anywhere in the market. Why is that?
The reason is obvious because this model was not launched in India. For this reason, Indian vendors don't stock this model, so you can't find it locally. Suppose a mobile phone company doesn't launch a particular model for a particular region. In that case, the vendors in that area will not get demand for that particular model, and that's why you can't find this display in the local markets.
We offer mobile phone screen replacements online and cover a much bigger market segment. Our customers ask for uncommon models, which are easily available to us. If you need a display replacement for Huawei Nova 9 SE, please feel free to order it from our store and resolve all the display and touchscreen issues.
Q. What if the new Huawei Nova 9 SE display doesn't work? 
Customers often worry about defective products and feel they will lose money. However, It is just an assumption because you don't know how it works. When you order a display replacement, you always get a testing guarantee with the product. After delivery, you can test the display by connecting it to your phone's motherboard in an option condition. Open condition testing means connecting the display to your phone's motherboard without actually pasting/assembling it. Here is how the open condition testing works :
You need to dismantle the phone and take off the back panel.
Please disconnect the battery and the old display's connection from the motherboard.
Now connect the new display's flex cable with the motherboard in the right direction (You don't need to remove the broken display yet).
After connecting the new display, connect the battery's flex cable to the motherboard and turn on the phone.
The new display should show graphics; you can easily test it and verify its immaculate condition.
After verifying the new display, you can install it on your phone.
If you face any problems while testing the display, you can easily opt for a return, refund, or replacement. Please note that you don't need to remove the screen guard or paste the display during the trial phase. Before shipping the display replacement, we always do the necessary quality testing, and you can also do that on your own.
Q. Can I return the display If it doesn't work?
Yes. You can return a display in unused condition if you face any issues. Please note that you don't need to install the display to test it, and that's how you can test it without actually using it. If you face any problems during testing, you can easily return the display to us.
Please note that you can't return a used/installed display to us. It means that if you paste/assemble the display on your phone using glue or remove the screen guard/warranty label, you can't return it to us. Therefore, always maintain the immaculate condition of the product, and you're good to go. According to our experience, issues are extremely rare and faced by customers with other hardware issues with the phone.
Q. Where is the official Huawei service center in India?
Huawei no longer sells its mobile phones in India, and almost all customers buy Huawei Phones overseas. You might still visit the Huawei India website to see if their service centers operate in India. In this case, as the phone was not launched in India, you won't be able to get support from them.
Q. What If I receive a broken display inside the parcel?
There is no chance of that happening because we pack your parcel in rigid plastic boxes. Many customers insist that there is always a probability of damage, but that has never happened to us, and we disagree. Suppose you excessively worry about damage during transportation. In that case, you can always record an unboxing video and share it with us in case of any anomalies, and we'll provide a free replacement.
Please note that you should record the unboxing video from the beginning until the end; we don't accept forged videos. A handful of over-smart customers always try forgery attempts, and we recognize our products very well. If you're a genuine customer, you are always in the right hands.
Huawei Nova 9 SE Display Photos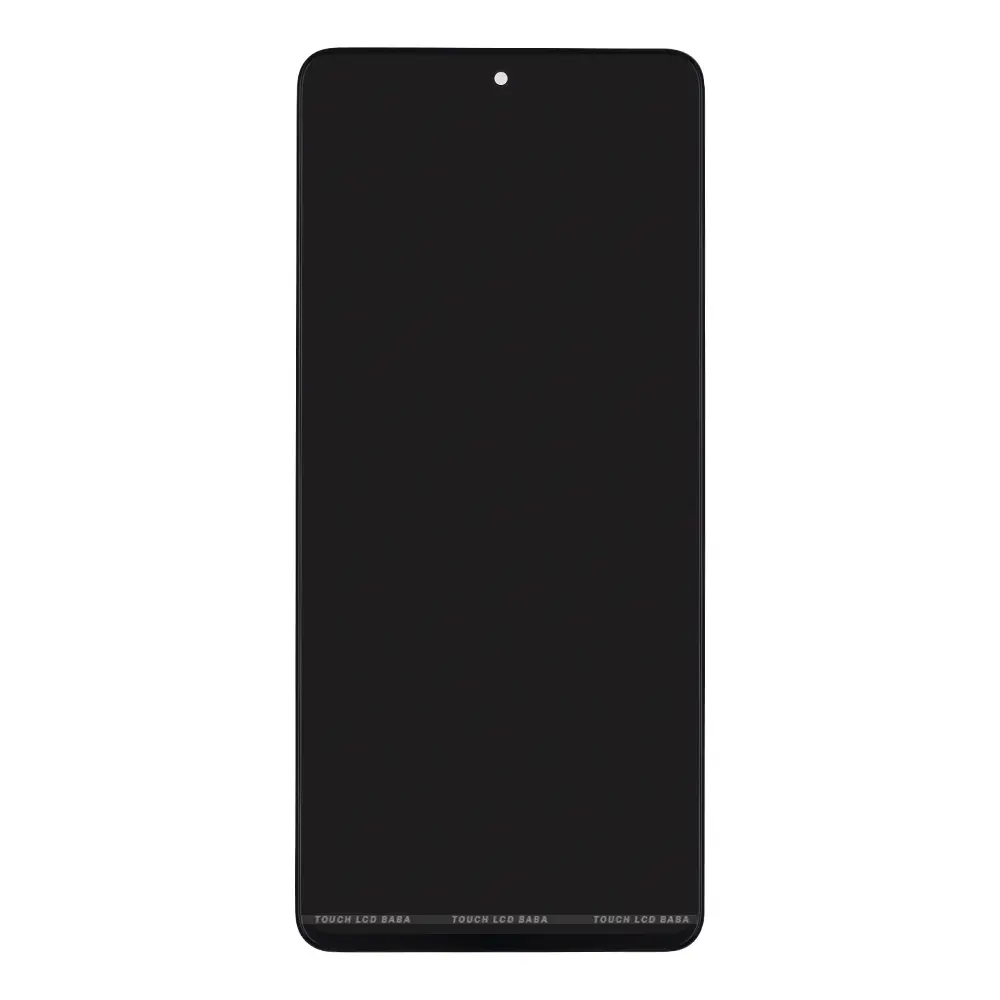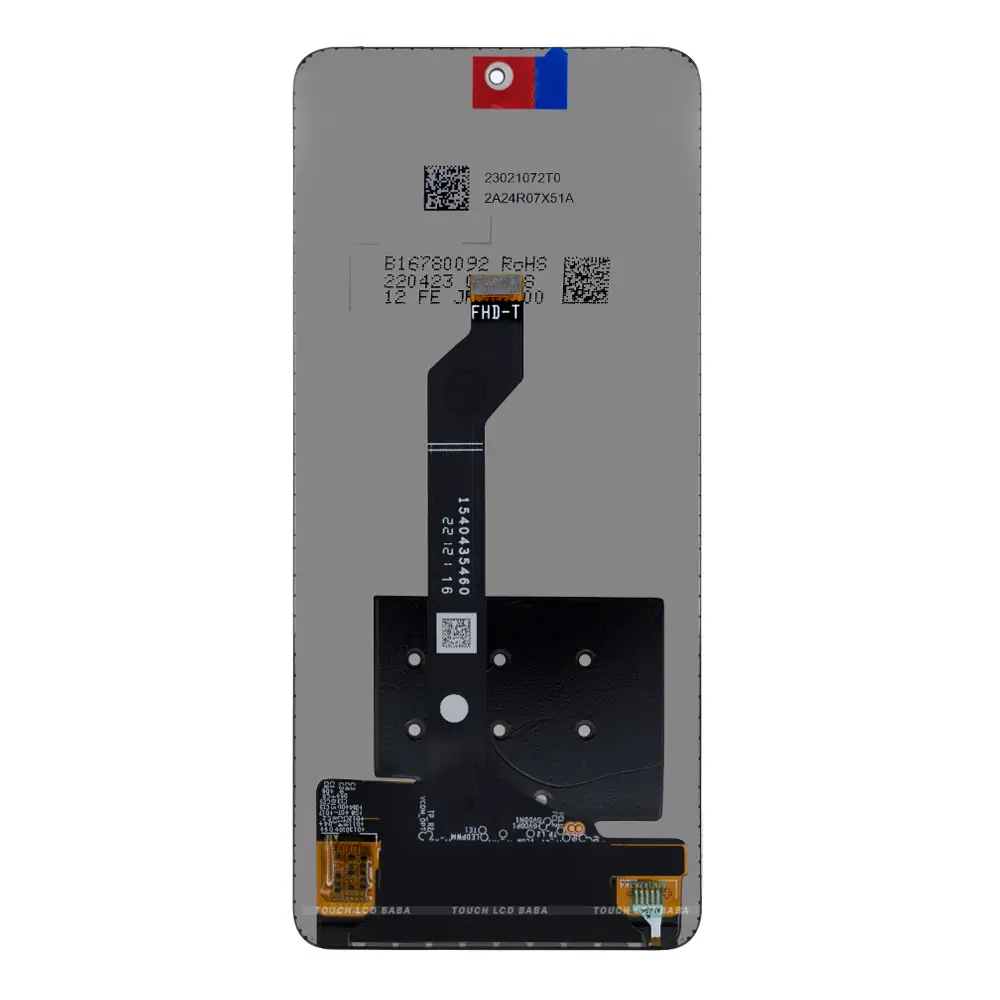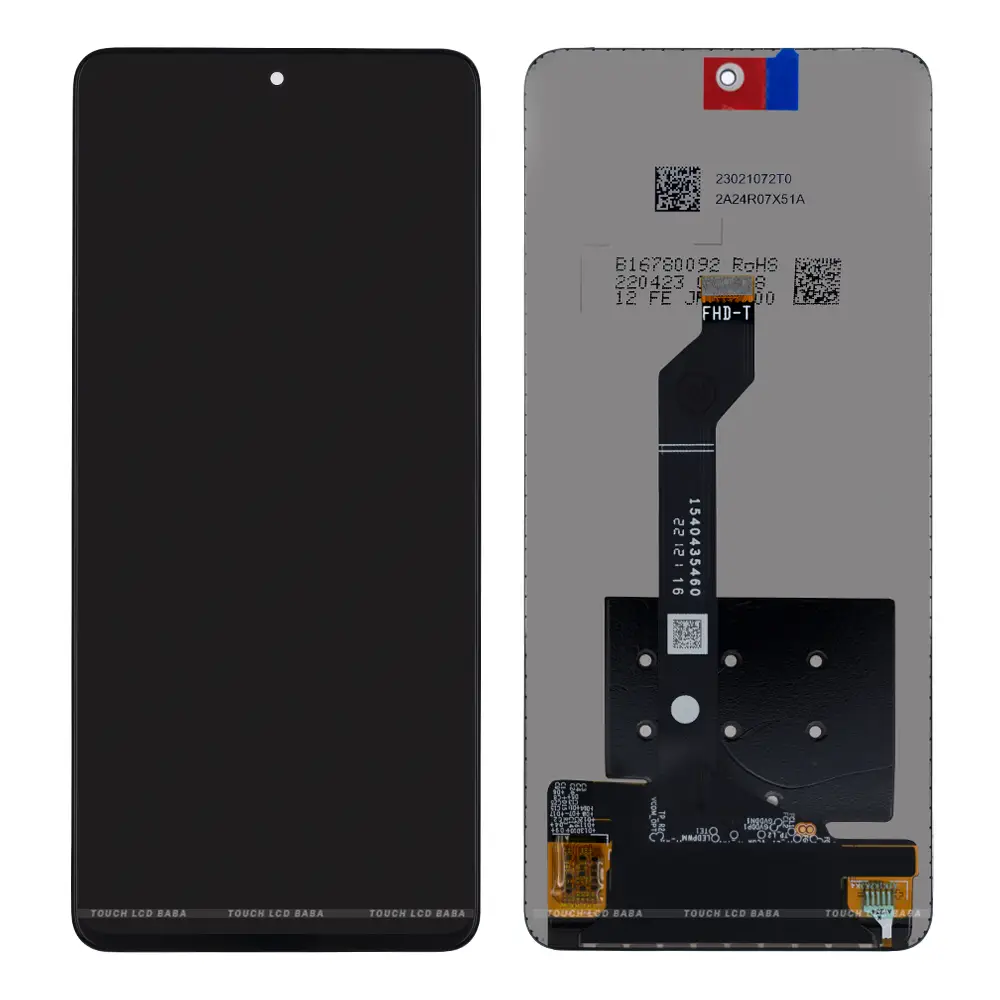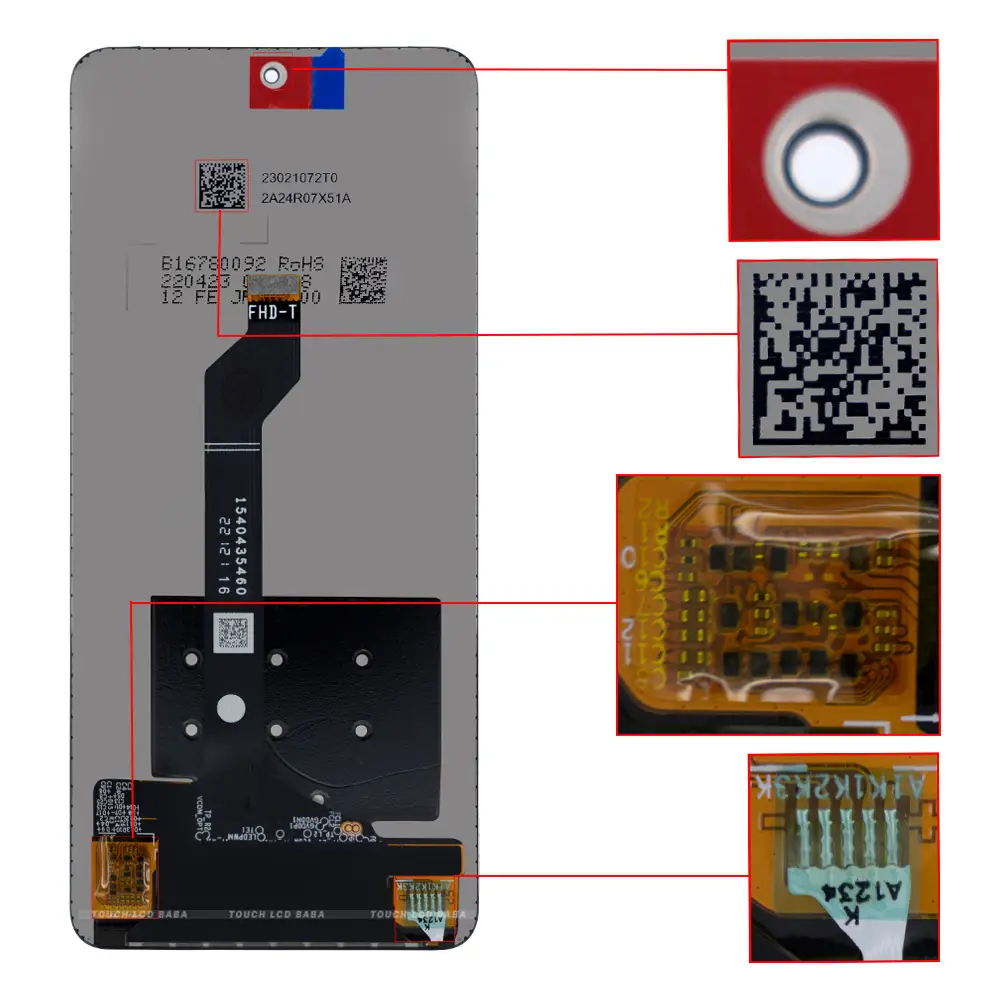 Shipping, Return and Refund Policy
All our products come with 30 days return, refund, and replacement guarantee. To return a product, It should be in the same condition we sent. You can't use or fix the new Huawei Nova 9 SE display if you want to return it. For complete details about Shipping, Returns, and warranty, please click here.