This is the right place if you need a 100% original display replacement for your Lenovo K10 Note. You may want to know the new display's price and quality and how to get it. We will answer all the questions hovering in your mind. First, we want to let you know about our offering. On this page, you can buy a 100% original and brand new display replacement for Lenovo K10 Note, the same as comes with a brand new phone, and even the price is very affordable.
You can use this combo to replace a broken, cracked, or damaged display screen. Our original product ensures that your phone stays in 100% perfect shape even after the screen replacement. This page will also answer your burning questions regarding our services and products. You can also find answers to the most frequently asked questions by the customers on this page. That will help you make the right purchase decision.
Lenovo K10 Note Display Specifications
| | |
| --- | --- |
| | This combo is 100% original, brand new, and suitable for Lenovo K10 Note. |
| | The Lenovo K10 Note display is a 6.3″ IPS LCD, and the resolution is Full HD+. |
| | The display resolution is 1080 x 2340 pixels, and Panda Glass protects the touchscreen glass. |
| | It is a complete unit of display and touch screen combined into one. |
| | Our display on this page is 100% pure original and tested. |
| | We make sure to verify each display for flawless working before dispatch. |
| | All products have a testing guarantee, so you don't need to worry about a dead product on arrival. |
| | The stock is readily available, and the turnaround time is very fast. |
| | You can avail of free delivery and an additional 10% discount on online payments. |
| | We buy our stock from OEM manufacturers to ensure 100% quality. |
| | All our screens come with a 30 days return, refund, and replacement guarantee. |
How much does replacing a broken Lenovo K10 Note display in India cost?
The price of a 100% original Lenovo K10 Note display replacement is around Rs 3600-3800. The combo costs about Rs 1300-1500 in India if you buy a compatible screen replacement. The quality difference between the original and the first copy is massive. It would help if you didn't assume that duplicate screens will provide equivalent quality and durability similar to the original display.
What is the meaning of the Lenovo K10 Note display combo?
The word combo indicates a display unit with two components: a display and a touchscreen glass. When both these parts come in conjunction, the resultant unit is called a Combo or Folder. The word combo means a full display unit consisting of the inner IPS LCD and touch screen glass top layer. Often, you go to the market, and the technician says that you need to replace the folder, and you might get confused. There is no need for confusion, which means you must replace the complete display unit.
How do we test each Lenovo K10 Note display?
If you're worried about a defective display, this video shows that we test all screens individually. To test the display, we use a real Lenovo K10 motherboard and don't leave any room for defective screens.
How can I differentiate between the screens available in the market?
Many people call us and explain that they are getting an OG screen for a lesser price in the local market. They name a particular website with a screen for low prices, which is a very natural inclination of customers toward cheap pricing. People often try to favor the person offering less price, which is obvious, but you will not get the desired quality.
If you visit the local market, you might feel several shopkeepers saying you different things. They often use OG Quality, 99% quality, 90% quality, a first copy, and other ambiguous names. Under the hood, all these words refer to a 100% duplicate poor-quality product. These words are just a part of the marketing tactics because If technicians outright say that they have a 100% duplicate screen having terrible quality, you won't buy in the first place.
The words like OG, a first copy, are often used to appease your mind, but that will not get you a 100% original display. These words are only used to sugarcoat a duplicate screen so you don't realize it. Once the so-called first copy display claiming the best quality goes on your phone, you will realize that you've completely lost your phone's quality and feel, which you will never get back. Always keep in mind that such cheap quality products can never replenish the original display quality. If you need a 100% original one, buy the K10 Note display from the OEM manufacturer, exactly what we sell.
What are the model numbers of the Lenovo K10 Note?
The Lenovo K10 Note has a 6.3-inch IPS LCD and Snapdragon 710 processor. The phone is present in several countries, and the model numbers might differ depending on the origin country. Here are the model numbers of Indian Variants :
PAFR0026IN
PAFR0026
PAFR0033IN
PAFR0033
PAFR0013IN
PAFR0013
If you have a phone with one of the above model numbers, this K10 Note display combo is 100% suitable. If the model number differs, please contact our WhatsApp support at 9587954273, and we'll be more than happy to assist you.
The Lenovo K10 Note Display is Not Working. What Should You Do?
Several reasons can lead to Lenovo K10 Note display or touchscreen issues. You may have dropped your phone, broken display or the touch screen is not working well. In any case, you need to replace the complete display assembly. Please note that display and touch screen glass always come together; you must replace the complete combo. Once the display is shattered accidentally and you want to retain 100% original phone quality, you should replace the complete display unit.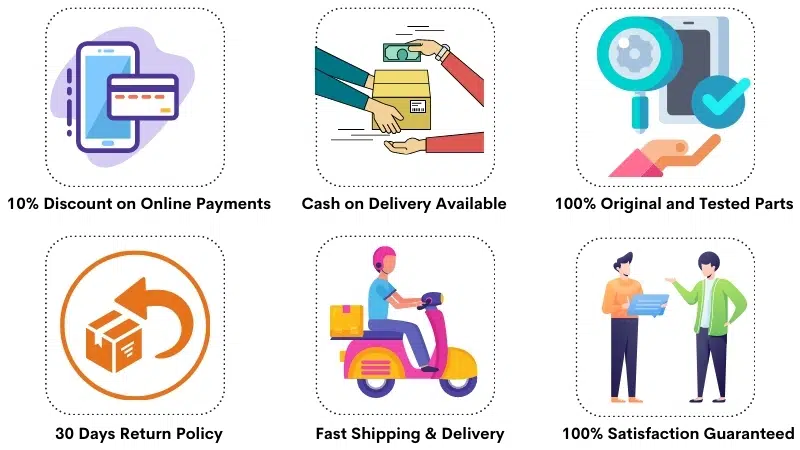 Frequently Asked Questions
Q: What are the various ways to replace a broken screen?
Customers often choose any of these three options to replace a broken Lenovo K10 Note display. These options are :
A) The official service center.
First, you can take your phone to a Lenovo service center. The technicians will replace the screen with an original fit of the screen. This method is very costly, and it can take several days before doing the replacement. Usually, they might not have a new display readily available in stock, and you might need to wait until they get their stock from the company. It might feel like a waste of time, and going to the service center several times before you get it repaired. Suppose you don't have one in a city area. In that case, you might not even have an easily accessible service center, so this option is unsuitable for everyone due to availability problems, high pricing, and waiting time.
B) The Repairing Centers in Local Markets.
The other option is to have a local technician replace the screen for you. This is a cheaper option than taking it to a Lenovo service center. However, the technician may sell you a duplicate screen that offers 50% quality of the original. What is worse, some of them may overcharge you for these fake parts, and you may end up paying money for the original but don't get that quality.
C) Buying the original display online and fitting it locally.
The last option is visiting an online store like ours. Purchase the original Lenovo K10 Note display and let the local technician fix it for you for a small fee. Our Lenovo K10 Note is an original one; hence will serve you for a very long time.
If you wonder how we can source the original display, we want to let you know that the original display comes from the OEM manufacturer. However, finding the OEM takes a lot of time and passion, and most sellers won't do that at any cost. The OEM screens cost us twice as higher as the copy ones, but customer satisfaction is 100%. If you want to discuss more, call us at 9587954273.
---
Q: Can I change only the front glass for my Lenovo K10 Note?
Many customers want to replace only the glass and salvage their existing display. We get so many phone calls daily asking for only the glass replacement. The customers are unaware of the display terminology but want to repair a broken display for the lowest price.
When the phone drops and only touch screen glass scratches, the customers lean toward replacing only the glass. Glass replacement is not viewed as a permanent solution. Still, it is preferred by customers who want to save money even if they get duplicate parts. The only glass replacement is a subpar quality solution for your kind information, which will never offer you the same display quality as before.
If you are also looking to replace the top layer of glass only, a duplicate glass for the K10 Note costs less than Rs 100, and a technician can easily charge over Rs 1000 for this job. This is why glass replacement is always preferred and locally suggested, as it is a money-making machine. The margins are extremely exciting for technicians, and the customers also want cheap pricing.
Please note that only glass is always a duplicate one and breaks again in no time. We advise that you purchase the original Lenovo K10 Note display combo for 100% satisfaction, and it is what the official service center does. It is your device and decision if you think that local technicians are more intelligent than the official service center.
---
Q: What is the difference between the original and first copy display combo? 
The biggest difference between the original and the first copy is the display quality and smoothness of the touchscreen glass. First of all, don't muddle yourself, as there are only two types of screens in existence, a duplicate one (often called first copy, OG, 99% quality, etc.) and the original one. The original display is available only to the OEM manufacturer, and tens of manufacturers manufacture duplicate screens like potato chips.
The display from the OEM is what exactly comes fitted in a brand new one, and it is what we exactly sell. On the other hand, a duplicate screen takes its shape using the worst quality material to reduce the cost, and it is a failure in the long run. A duplicate screen is a short-term solution for the problem and a huge compromise in quality.
The original screen provides the same colors, quality, and touchscreen experience. A duplicate display offers nearly 40% brightness of the original, faded colors, and an abysmal appearance. Your phone's camera and picture quality will take a huge hit as everything depends on the display itself. We don't suggest or sell the first copy, but the final choice is yours. We want to enlighten you about the drawbacks of duplicate screens and don't recommend saving a small amount and facing big challenges later.
---
Q: Do I get a broken screen warranty from the official service center?
The standard one-year warranty covers only a small bit of problems that are related to manufacturing defects. Apart from that, you don't get any warranty on the broken screen, and obviously, there should be no warranty if you damage something by your actions.
Many customers ask that an official 1-year warranty should protect them from any damages to the display. It is unjustified because if you drop the phone inadvertently, why would someone else pay the price? There is a big difference between a warranty and insurance. Obviously, there is no warranty on a broken display unless you've got insurance or bought the phone under a one-time free screen replacement offer.
---
Q: What if the display breaks during transit or arrives dead?
We test all the screens manually before we ship them to our customers. Besides, we use proper packaging for the screen; we even ensure they are bubble wrapped and placed in plastic containers before shipping to you. This way, the Lenovo K10 Note display reaches you while in perfect shape. All the parcels travel with insurance, and any damage during transit is our responsibility. You can record an unboxing video, and if you find anything damaged inside the package, we'll replace it for free.
If you get a defective product (which is never the case), we have a 30 days refund, return, and replacement policy. Please note that you can't return or replace a product after fitting it permanently on your device. This policy is valid only for the issues you face while testing the display.
Testing the display before fitting is essential.
Please remember that there is no need to fit the display without testing it first. You can connect the display to your phone in open condition, turn on the device, and use the new display like It is fitted on the phone. So after verifying that the display is in 100% perfect shape, we don't accept any claims after fitting/pasting because that would be overkill.
Some overly techy customers/ technicians often make wrong moves and damage the new screens due to wrong fitting, rubber bands, and extreme pressure. Then, they try to vent their frustration on the seller, which isn't going to work here. We won't let anyone misuse the policy. If you are a genuine customer, you will never have any issues.
---
Q: Can I fix the Lenovo K10 Note display at home?
You can fix the Lenovo K10 Note display from home if you have the skills and knowledge. It would be best to have several tools like guitar picks, Torx drivers, and mini screwdrivers.
We, however, do not recommend our clients install the display themselves. It is because most of them end up having more problems. We suggest you pay a small fee to a trained technician and let him do the job. It would be best to stay beside the technician to see how he does the job. Never leave the spare parts with a technician or let him do unattended repair jobs.
---
Q: Do you test the Lenovo K10 Note display before dispatch?
Everyone needs the assurance that the products they purchase are of the right quality and work flawlessly. The manufacturer tests the Lenovo K10 Note display before we buy it from them. We then verify the display on an actual Lenovo K10 Note motherboard, just like the one you are using, to ensure it is a perfect fit and will serve you for a long time. The testing (QC) is done manually to eliminate any chances of defective products. Even after that, we offer a 30 days replacement policy, so you can never go wrong with us.
---
Q: After purchasing it, will you also install the display on my phone?
No, we only sell the display and ship it to you. Once you receive the package, you can consult a local technician to fix it. The normal installation charges are Rs 150-200 and should not be a big burden.
Lenovo K10 Note Display Photos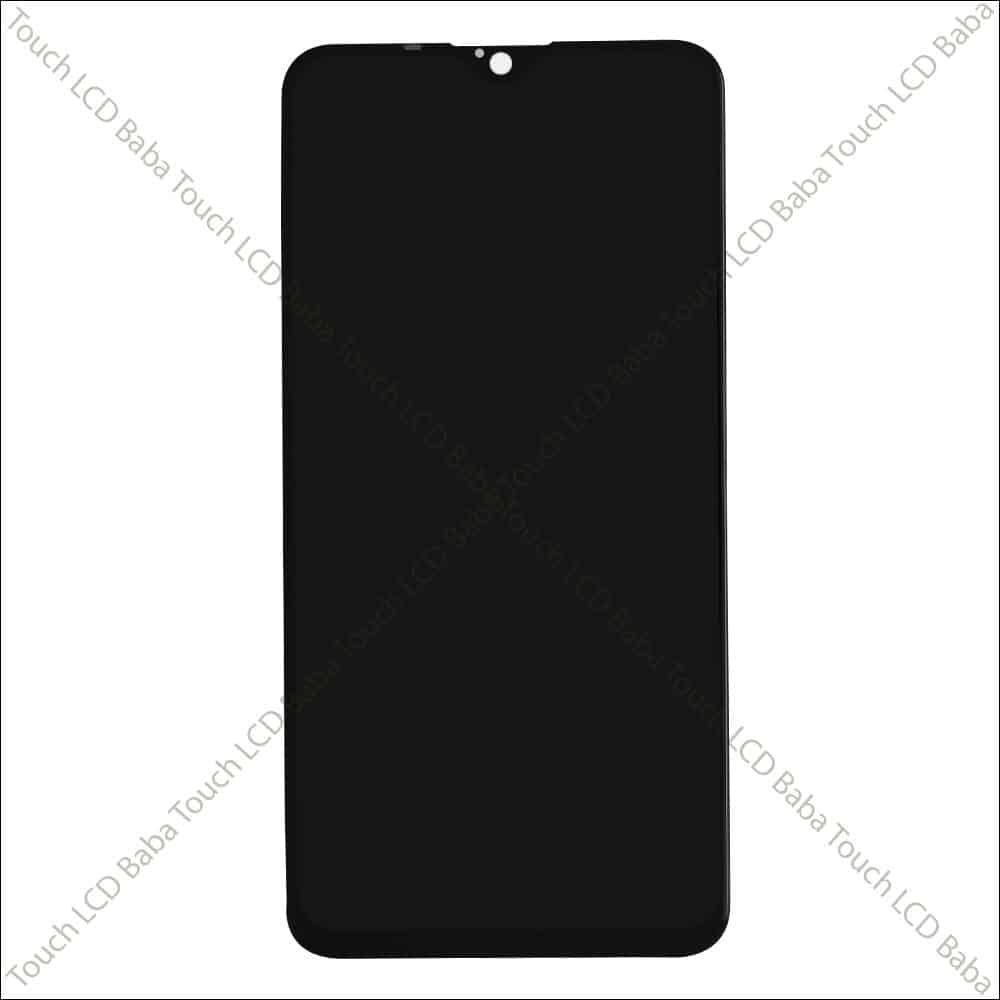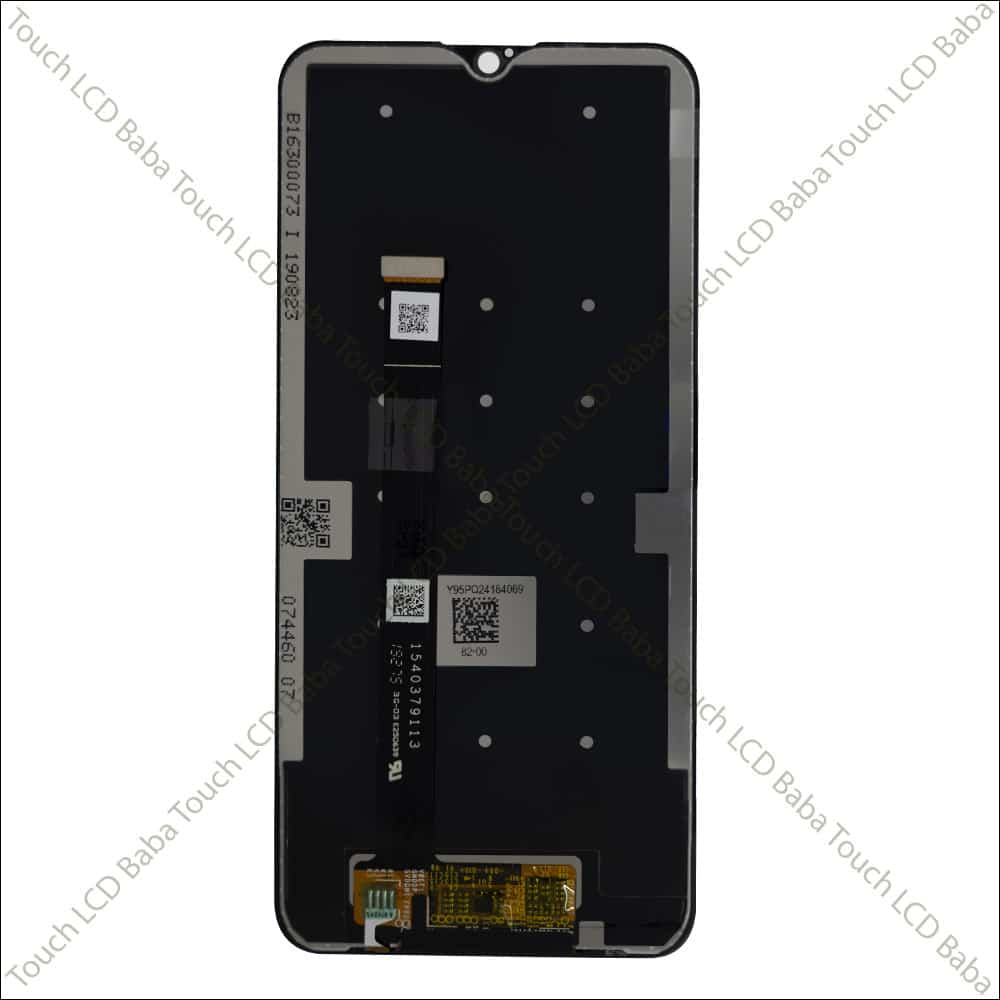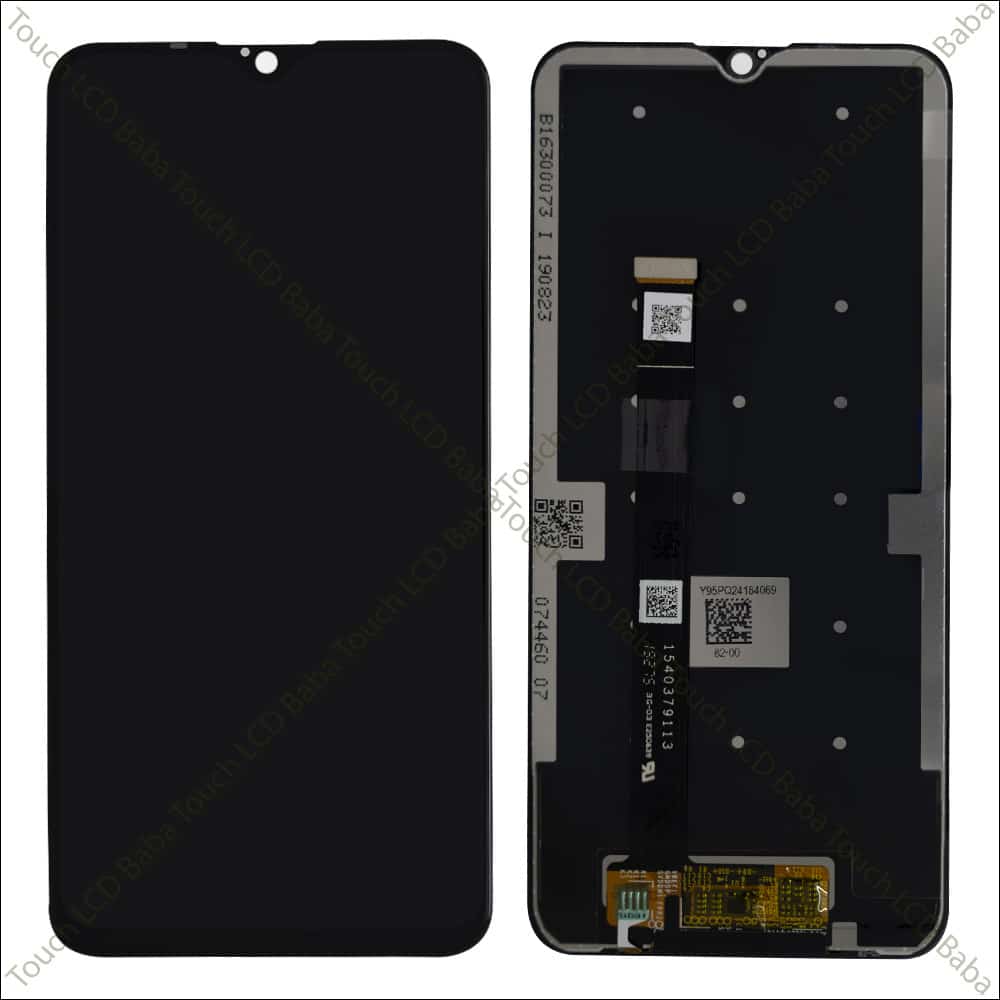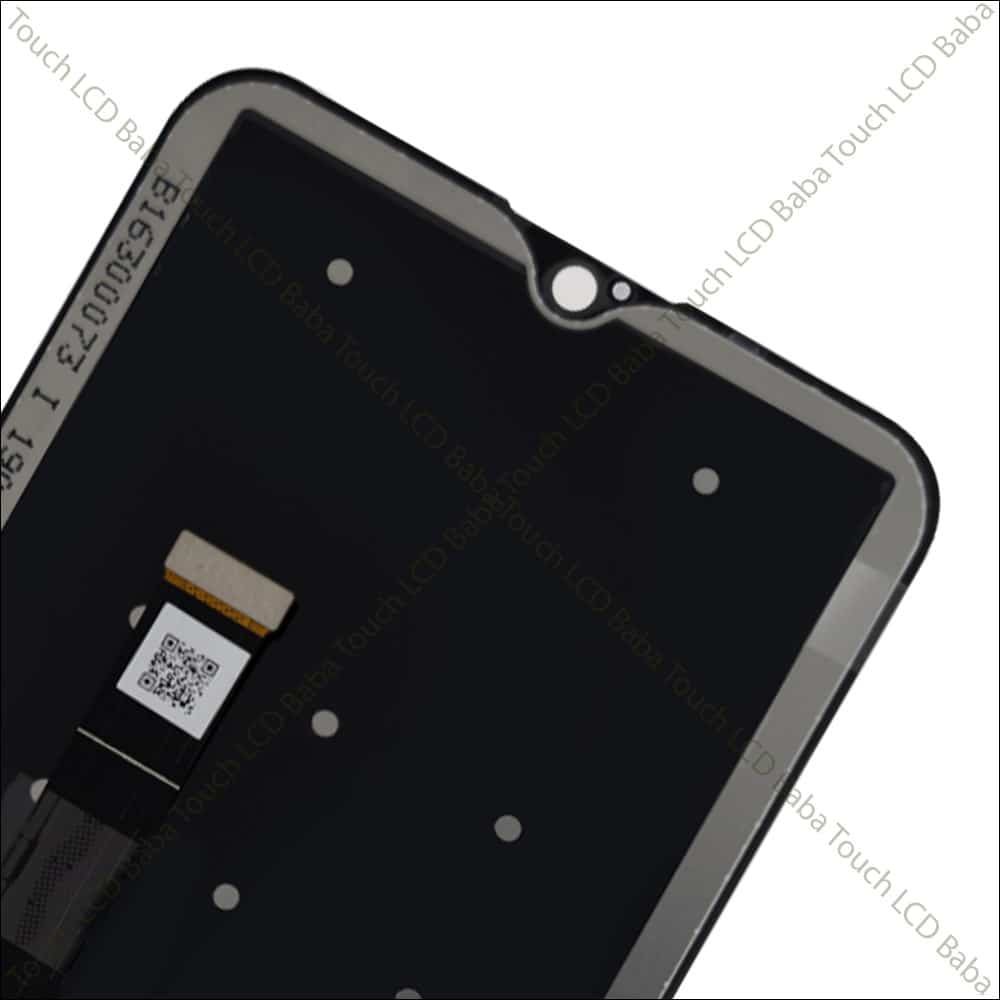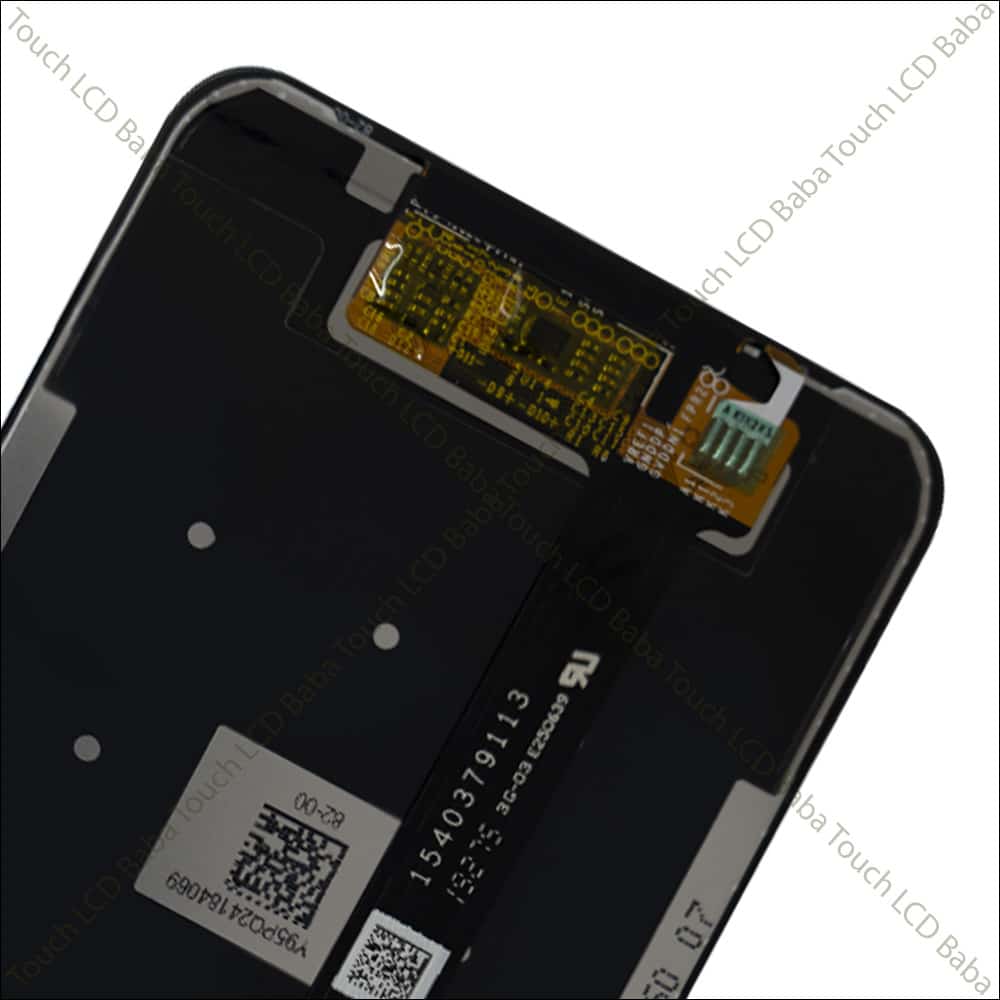 Shipping, Return, and Refund Policy
All our products come with 30 days return, refund, and replacement guarantee. To return a product, It should be in the same condition as we sent. You can't use or fix the display if you want to return them. For complete details about Shipping, Returns, and Warranty, please click here.