It is very common to face issues with Huawei Nova 3 battery after around two years of usage. Please note that the life of a mobile phone battery depends on various factors, and the biggest factor is its charging and discharging cycles. Once all these cycles are over, the battery can no longer work, and you must replace it with a new battery.
According to our experience, if you use an original charger and a cable, you can easily use the battery for nearly two years without any issues. If you use a duplicate charger and unspecified local cables, that certainly negatively impacts the battery life and shortens its lifespan. As you know, duplicate chargers can never provide optimum performance, and if you use any local charger to charge your phone, that's not the right way to go. 
This Huawei Nova 3 battery supports these model numbers
The battery listed on this page is suitable for the Huawei Nova 3 phone. This phone ships with many different model numbers, which are :
PAR-AL00
PAR-LX1M
PAR-LX1
PAR-LX9
PAR-TL20
PAR-TL00
If your phone matches any of the model numbers listed on this page, you can order this battery without any issues. You can find more details of the battery model number and capacity in the product details section below. In case you need an answer to a question, please feel free to call us at 9587954273.
Huawei Nova 3 Battery Specifications
| | |
| --- | --- |
| | This Huawei Nova 3 battery is 100% original, tested, and comes from the OEM manufacturer. |
| | The battery model number is HB386589ECW and the battery capacity is 3750 mAh. |
| | You can use this battery to replace a worn out or a defective battery from your phone. |
| | The battery provides the same backup time as a brand new battery does. |
| | You can easily resolve all the battery related issues just by replacing the battery. |
| | It is a 100% original battery guaranteed to offer a wonderful experience. |
| | The stock is readily available and we can ship fast. |
What are the most common issues with an exhausted battery?
It is easy to recognize a worn-out battery because you'll observe some clear indications of a bad battery. When a mobile phone battery goes wrong, you'll face one or more of these issues, and in the beginning, you'll have a hard time understanding the actual problem. The precursors of a worn-out battery are :
The battery starts to drain very fast, dropping from 100% to 30% in about an hour or likewise.
The battery is puffed up completely and pressuring the display or the back panel.
Your phone overheats when you are using it while charging it.
The mobile phone gets switched off automatically inside your pocket.
Your phone reboots automatically and shows a random remaining battery percentage.
You'll face the above issues when the battery is not in the right shape. Before you consider replacing the battery, you should recall if you've used the battery for at least 1.5 years. That's because a new battery is less likely to pose any issues in a few months. If the battery is 1.5 or 2 years old, you should replace the Huawei Nova 3 battery without a second thought.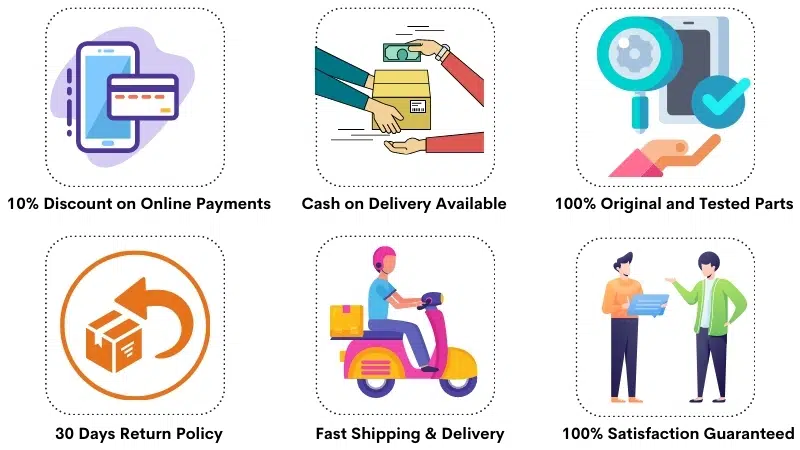 Common Customer Questions
Q: How much does it cost to replace the Huawei Nova 3 Battery?
The price of a 100% original Huawei Nova 3 battery replacement is around Rs 1700-1800. If you buy a duplicate battery, the replacement cost is around Rs 700-800, but the battery capacity reduces to half. All cheap batteries are half-capacity batteries because full cell batteries are not available for bargains.
Q: Why does a Huawei Nova 3 battery die much quicker than expected?
Please note that mobile phone batteries are not invincible, and many small factors contribute to the overall battery health. In our daily practice, we do many adverse activities that negatively affect the battery life, but we realize that a little late. These reasons are :
Using the duplicate chargers and cables to charge the battery.
Charging the phone overnight even when the battery is full to 100% levels.
Using low-quality power banks which never provide optimum output.
Playing resource-intensive games and using up the battery cycles much sooner.
Charging the phones several times a day, whether needed or not needed.
Pulling up the battery from the phone to repair other issues also impacts battery life.
Apart from the above, there can be other similar issues that directly impact the battery life. Therefore, always follow good usage practices to avoid any battery problems.
Q: Should I replace the battery myself at home?
We don't suggest replacing the battery at home because that can go wrong at times. The display's connection is just near the battery, and if you pull off the old battery in the wrong manner, the display's flex cable can also erupt. It means that you might end up damaging the display while trying to replace the battery yourself. Therefore, we suggest you don't try replacing the battery at home to avoid unforeseen issues.
Q: What are the best practices to maintain battery health?
To maintain the battery life, the best you can do is use the original charger and cable. Always charge the battery as necessary and don't keep the charger plugged in even when charging isn't required. Always charge the battery when the remaining battery percentage dips below 40%, as it helps with prolonged battery life.
Q: How to check an exhausted battery myself?
You can easily examine the battery health yourself by going to Settings-->Battery. Here, you can find all the details of battery usage, including which apps are consuming the most battery power. You'll also find a battery graph that will show the usage pattern, and if you see that the battery graph suddenly drops after a certain level, that's how a bad battery behaves.
Huawei Nova 3 Battery Photos
These images show the actual product you'll get after your order. It is Huawei Nova 3 3750 mAh battery that is 100% original and can efficiently resolve all the battery-related issues. It is effortless to replace the battery with the help of a technician.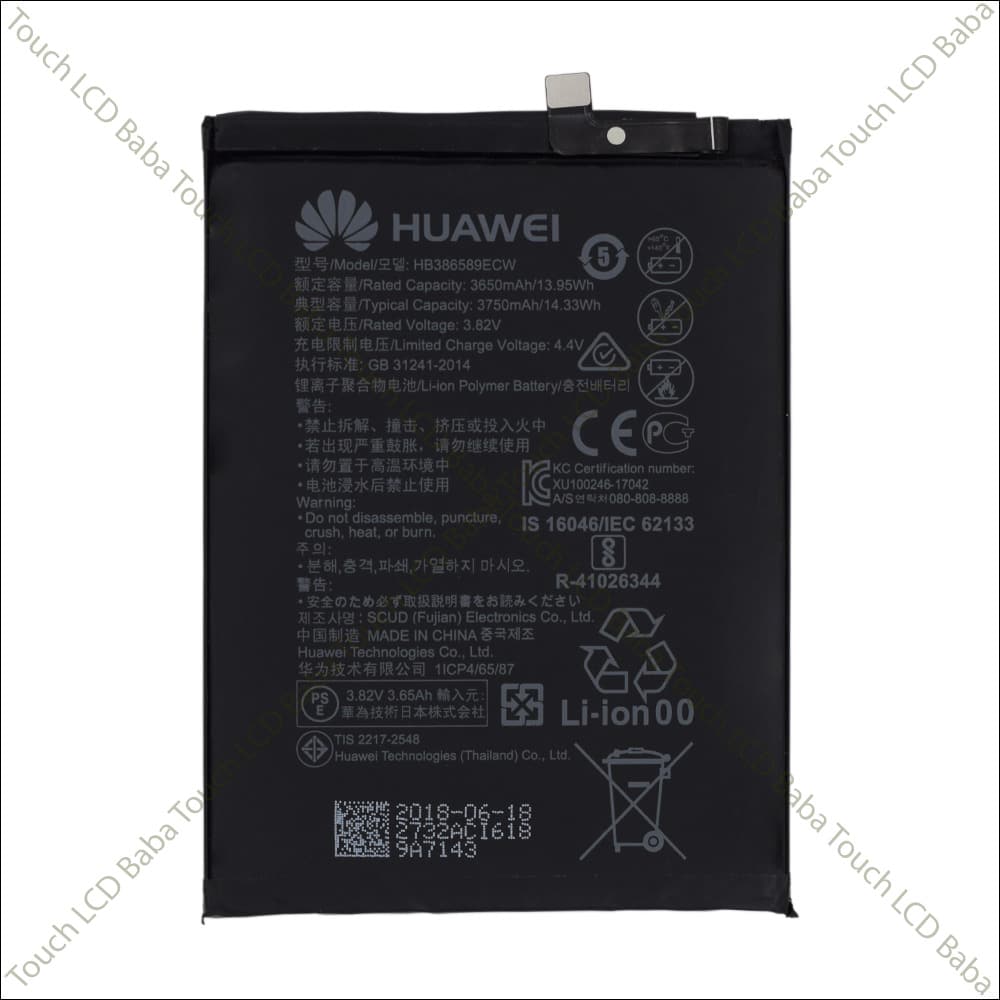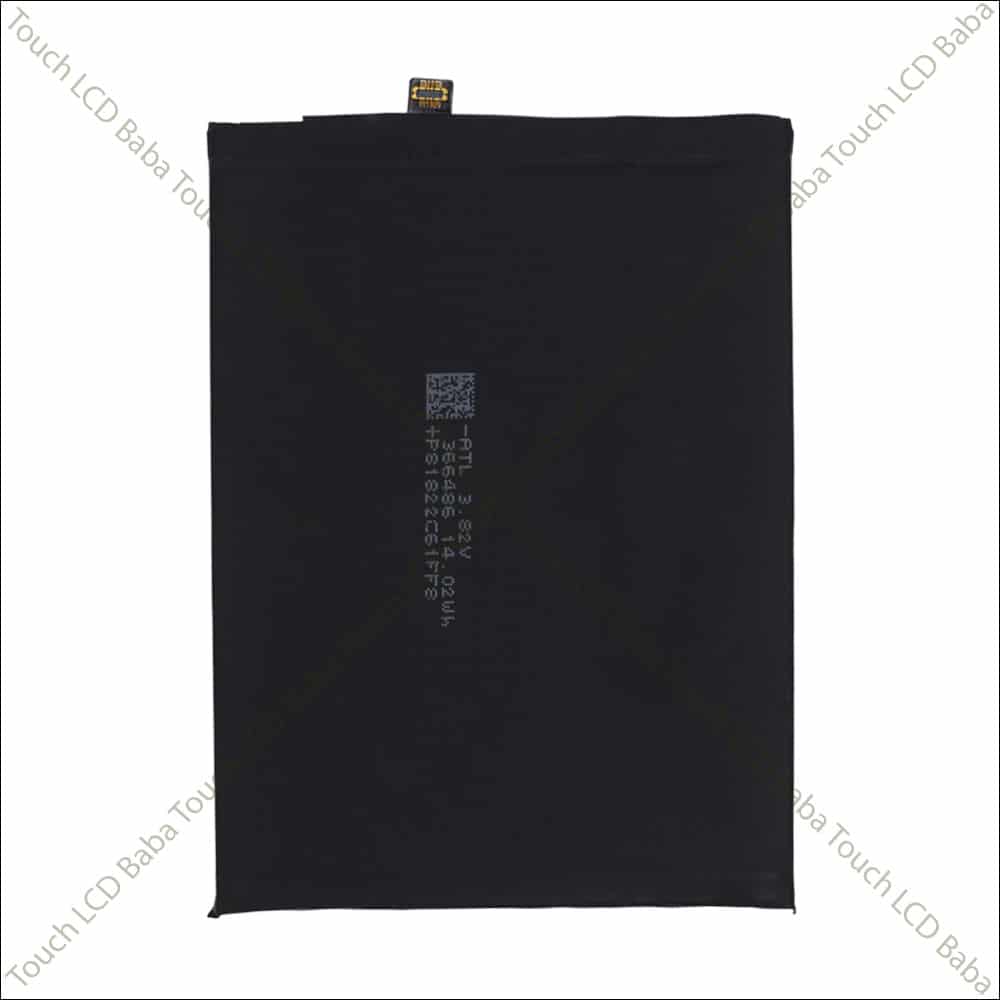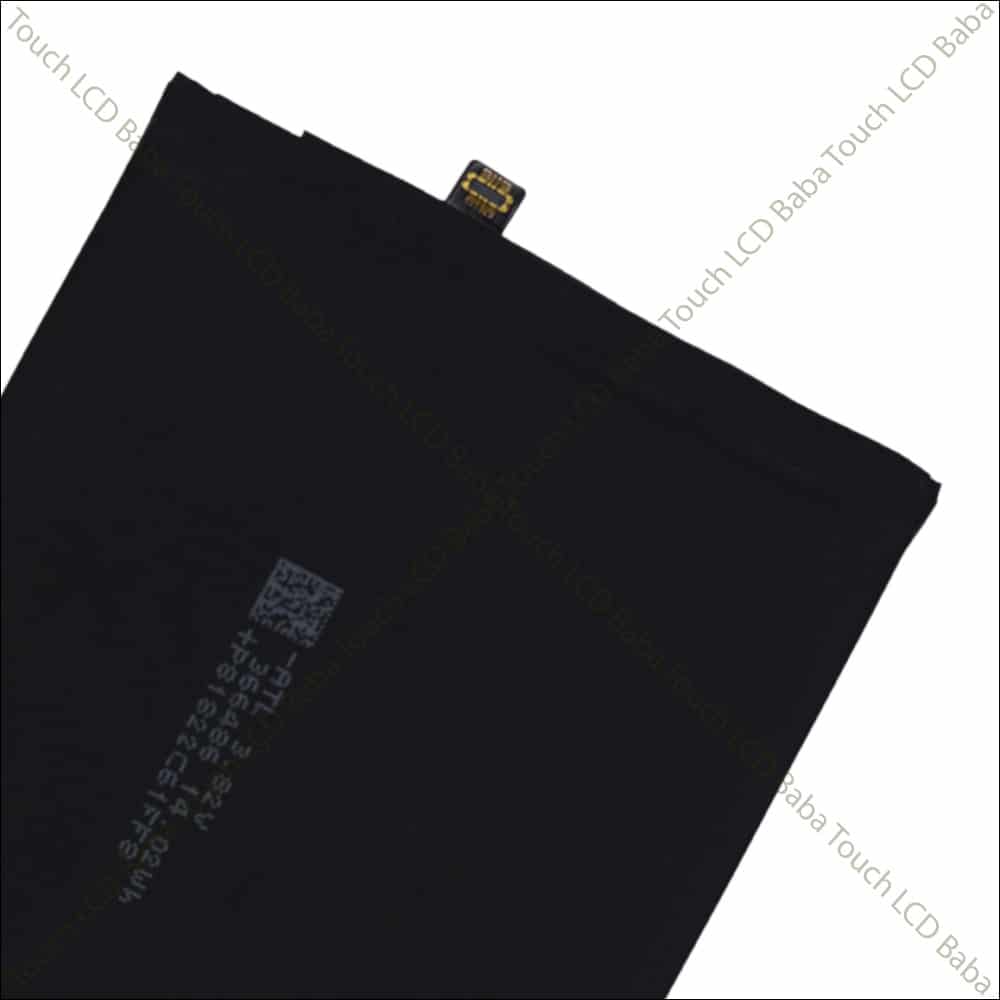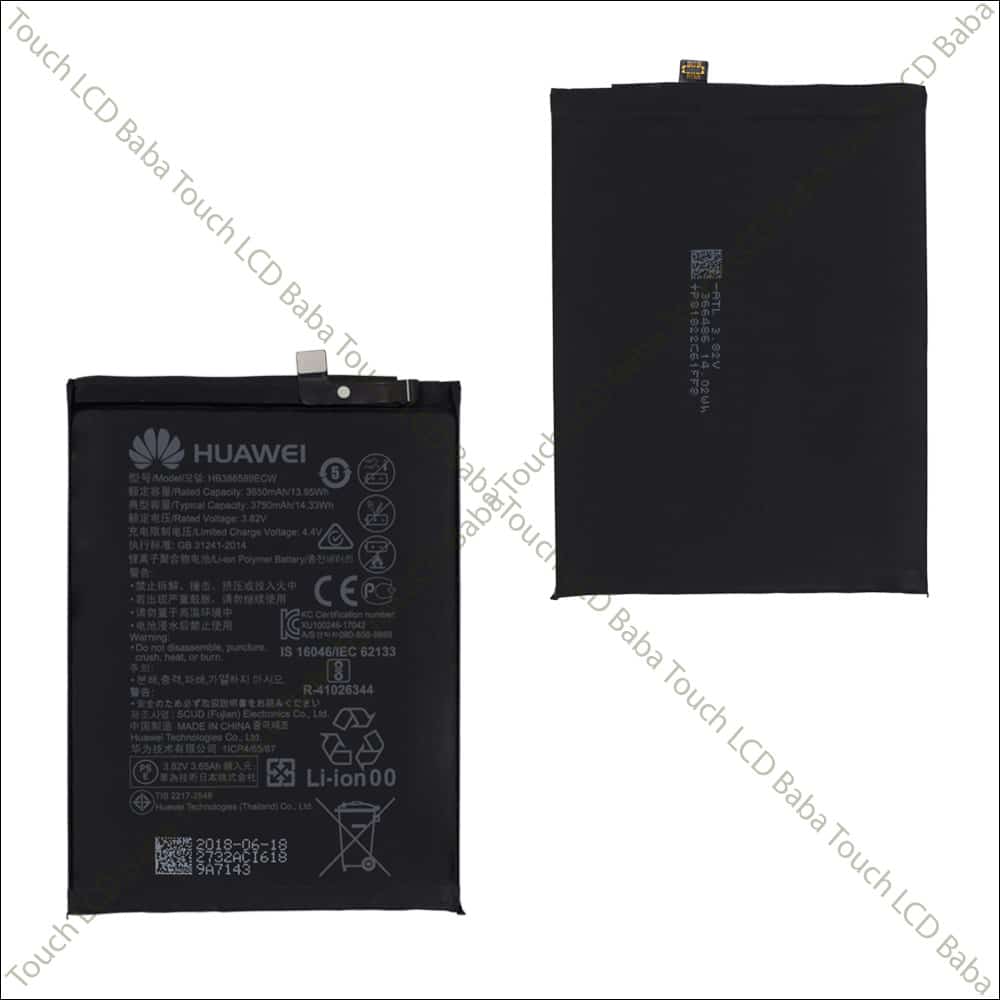 Shipping, Return and Refund Policy
All the products supplied by us come with 30 days return, refund, and replacement guarantee. To return a product, It should be in the same condition as we sent. You can't use or fix the new Huawei Nova 3 Battery if you want to return it. For complete details about Shipping, Returns and Warranty, please click here.