If you have cracked the Motorola Moto One display and looking for a replacement, you've come to the right web page. A broken mobile phone screen is a big problem because you can't use the phone anymore and lots of daily activities and work are dependent on the phone. In such cases, you need to purchase a Moto One display replacement as soon as possible, and it is what we exactly sell on this page.
It is natural for you to worry because display replacement can be tricky when you don't have access to the right options. The customer's biggest fear is duplicate screens, which are a widespread problem of the local market. You pay the money but get a compromised useless product that doesn't offer the same display quality as before. On this page, you can purchase a 100% original display for Moto One and find answers to all the questions that bother you at times.
Moto One Display Specifications
| | |
| --- | --- |
| | This display is 100% original, tested, and suitable for Moto One, model number XT1941. |
| | The Moto One display Size is 5.9 inches, the display type is IPS LCD and resolution is 720 x 1520 pixels. |
| | You can use this combo to overcome a broken display or touch screen glass issues. |
| | It is a complete unit of display and touch screen glass combined into one. |
| | The top layer of the touch screen glass is shielded with Corning Gorilla Glass protection. |
| | The new display offers 100% the same colors, quality and brightness as before. |
| | We test each display one-by-one on the actual motherboard of Moto One before dispatch. |
| | We back our products with a 30 days return, refund and replacement guarantee (in unused condition). |
| | You can also easily test the new display and verify its working condition before installation. |
| | The display is readily available in stock and turnaround time is very fast. |
| | We offer Cash on Delivery and Online Payments (10% extra discount). |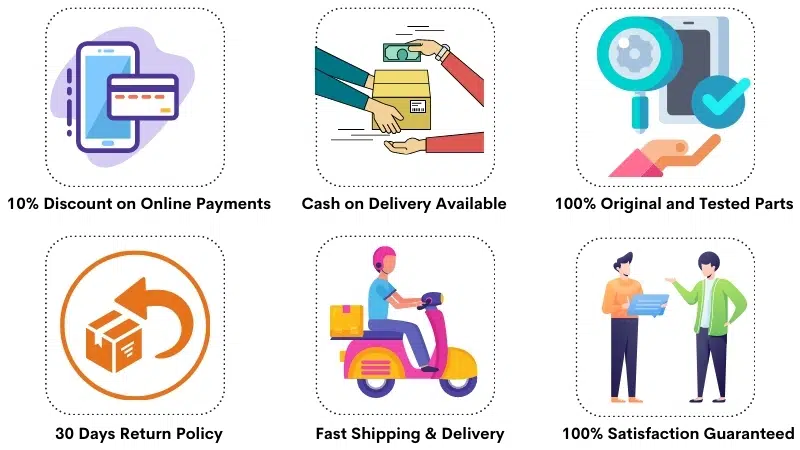 What is the meaning of Moto One Display Combo?
In Moto One, the display and touch screen glass are layered, and it is not recommended to replace them individually. If you drop the phone and end up with a cracked touch screen glass, you still need to replace the complete display and touch screen combo. You might wonder why you need to replace the display when it is still working, but that display is combined with the touch screen glass. For this reason, when two parts function as one, you can't replace them individually.
The Moto One combo replacement is a standard method for reversing the screen damage. All the service centers and mobile repairing entities replace the combo, which is how the display replacement works. The same combo comes assembled with your phone when you purchase it, and the same combo must be replaced in case of any breakage.
What is the only glass replacement, and how it works?
The glass replacement is the first thought that strikes into a customer's mind after damaging the display. Only the top layer of touch screen glass breaks in most cases, and the display stays intact. In such cases, the customer often thinks it would be elementary and economical to replace only the glass, but that is just an assumption.
The touch screen glass is closely fused with the display, and to replace that individually, first, you need to separate the touch screen glass from the display. It is called glass replacement when the original glass gets replaced with a duplicate glass because the customer wants to save money and the technician wants to make money.
The only glass replacement is fully reliant on duplicate parts, and that's why the final output is horrible. Often, the display also breaks during the separation process, which completely defeats the purpose. Even if the glass replacement is successful in a handful of cases, you get a compromised display having lots of flaws. You shouldn't expect the original brand new quality with the glass replacement. It is a process designed to make money where technicians can easily sell a glass worth Rs 100 to you for Rs 1500, and you won't realize it.
Common Customer Questions
Q: How much does it cost to replace a broken Moto One display in India?
The price of a 100% original Moto One XT1941 display replacement is around Rs 3800-4000. If you buy a first copy screen replacement, the combo costs about Rs 1500-1700 in India. You may have to pay additional repairing charges on top of the display's price to a mechanic.
Q: Can I use the same display in Moto One and Moto One Power? 
Many customers order the wrong products because of the similar names, while these two are entirely different models. The Moto One is a different model, and Moto One Power is a completely different model. If you need a display for the Moto One, you can buy the display listed on this page.  In case you need the display for the other one, please visit this link to purchase the Moto One Power display.
Q: Is it possible to replace a broken display for free under warranty? 
It is a common misbelief that a broken display is covered under a one-year official warranty from the service center. A broken display is always your fault, and you can't get any reimbursement or discount for this from the service center. Indeed, you can repair your phone there, but you've to pay a hefty price as per the norms.
Q: Is it possible to replace the Moto One display at home?
We don't think It is good to try to screen replacements at home because that could quickly turn south. It is excellent that you have the basic knowledge of screen replacement, but self-repairing practically is different, and you'll find yourself overwhelmed in the process. Additionally, you might also not have all the necessary tools in your hand, which will make the problem even worse. That's why we recommend visiting a technician and paying him around Rs 150-250 to install the display for you.
Q: Why are the prices so different online and offline?
The price of a mobile phone screen depends on its quality, and if you find a display for a low cost, don't celebrate because you are buying a duplicate screen. The copy screens are always cheap, sold for peanuts, but the quality is terrible. If you were using the original display until now and purchased a duplicate one, you'll find enormous quality differences. The duplicate screens break very easily, offer low brightness and the touch screen works stiffly. You can't use the phone with the same fluid experience as before.
Q: Can you provide only the inner LCD or only the top touch screen glass?
We are sorry, but the original screen always comes in a combined format and is never available individually. All the parts that are separately available in the market never meet the customer's expectations, so they are cheap. Surely, you can use them as a temporary solution, but that's not a long-term investment.
Q: What is an OEM and a first copy Moto One display?
The OEM Display comes from the same factory that makes the original screens for the company. The OEM stands for Original Equipment Manufacturer, and parts coming from this supplier are 100% original, and this is what we exactly sell on Touch LCD Baba. These OEM parts are very costly, but customers love the quality and experience.
The First Copy display is essentially a low-quality duplicate screen sold to fulfill customers who don't need original products. Everyone doesn't have the same budget, and many people willfully want duplicate products to save money, and that's what the first copy screens do. Such screens are called OG quality or diamond quality in the market, but the display and touch screen quality are inferior in reality. The first copy screens are designed to last nearly two months on average and then go bad automatically. 
Moto One Display Photos
These are actual photos of the Motorola One Display and Touch Screen combo. As you can see, it is a combined part of the display and touch screen both. You need to take off the broken display unit and replace that with the new one. That's all.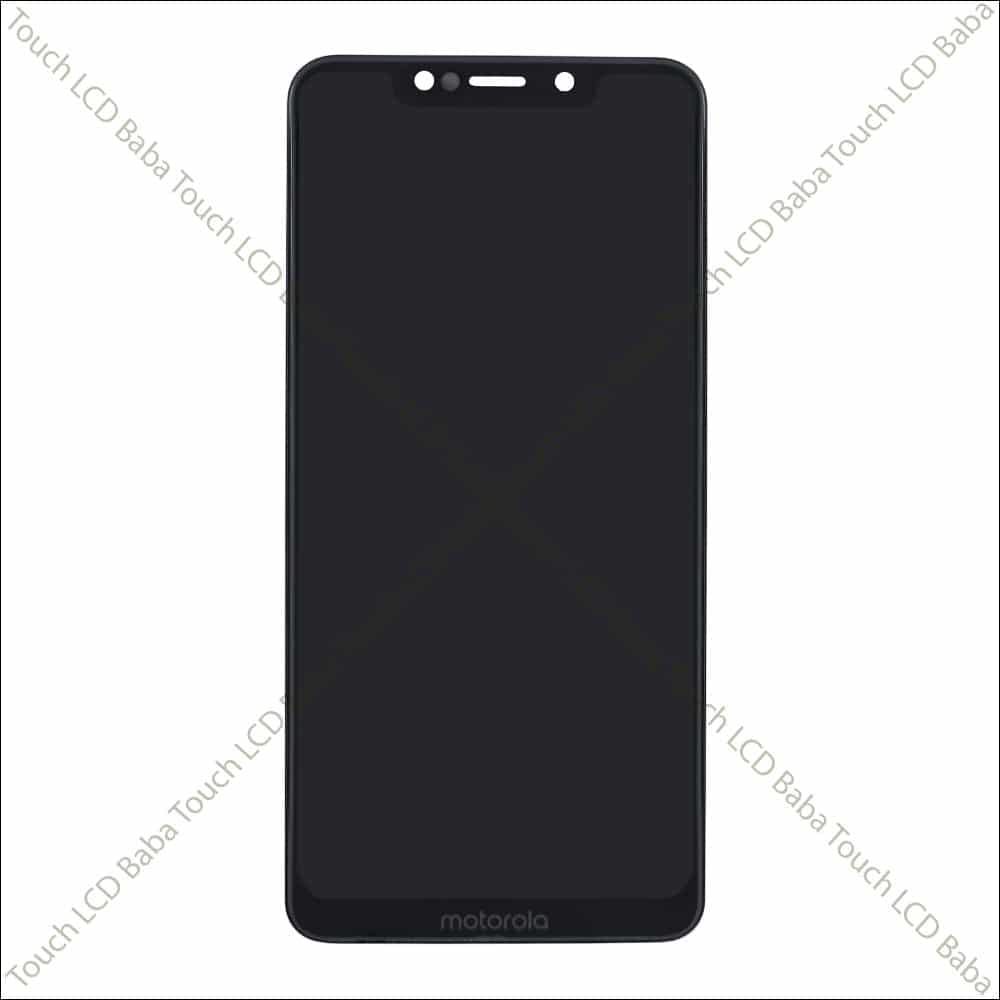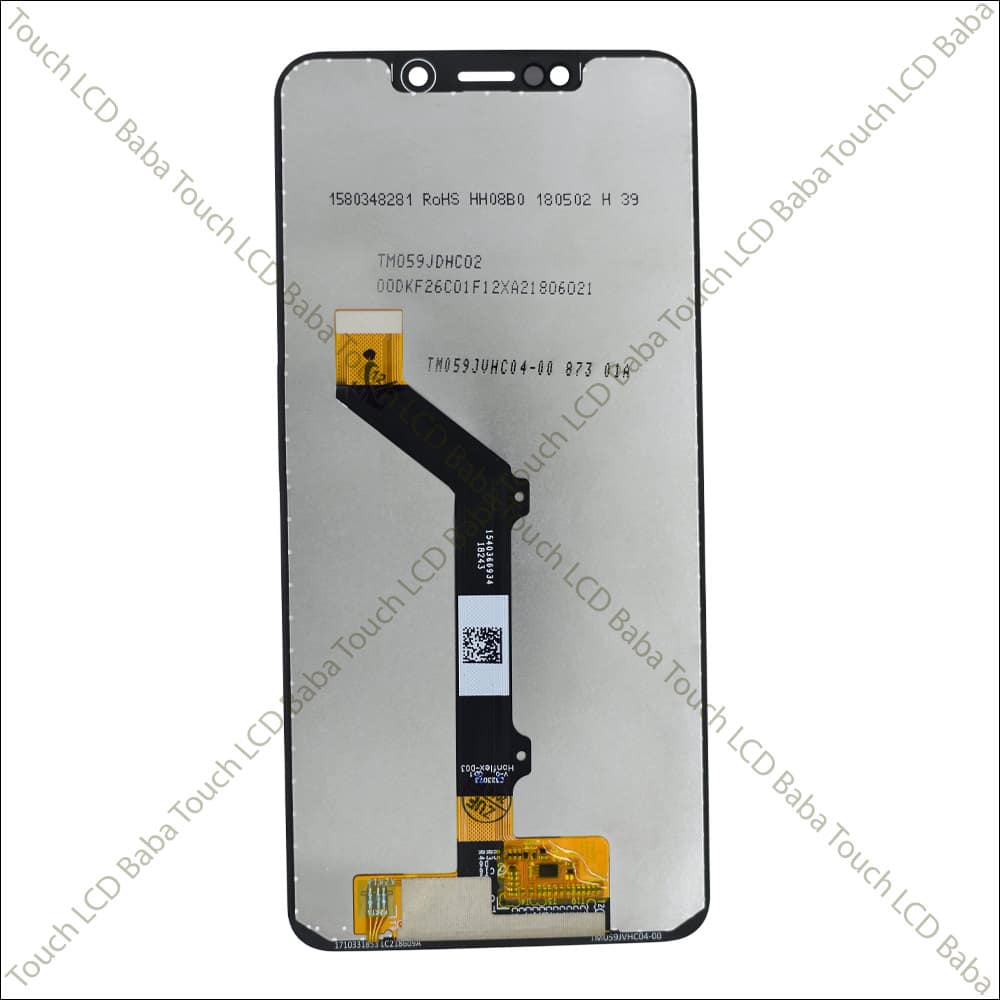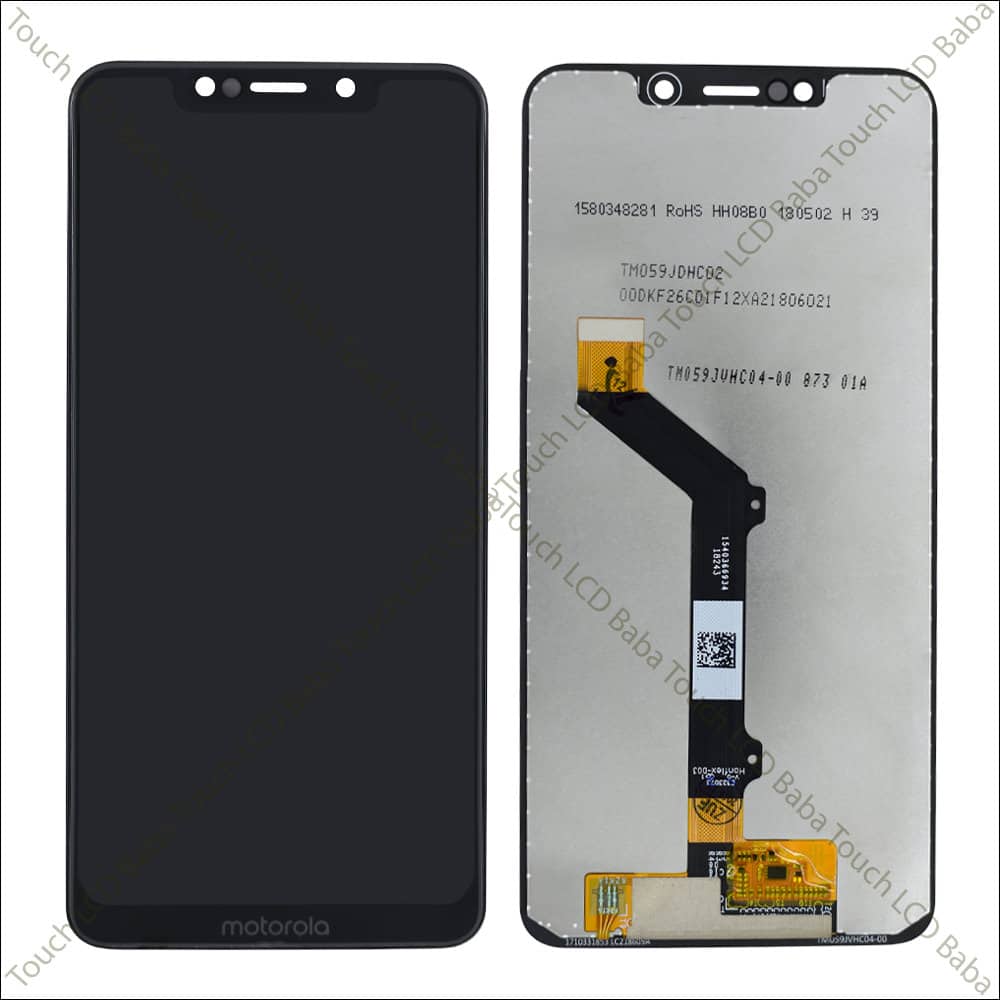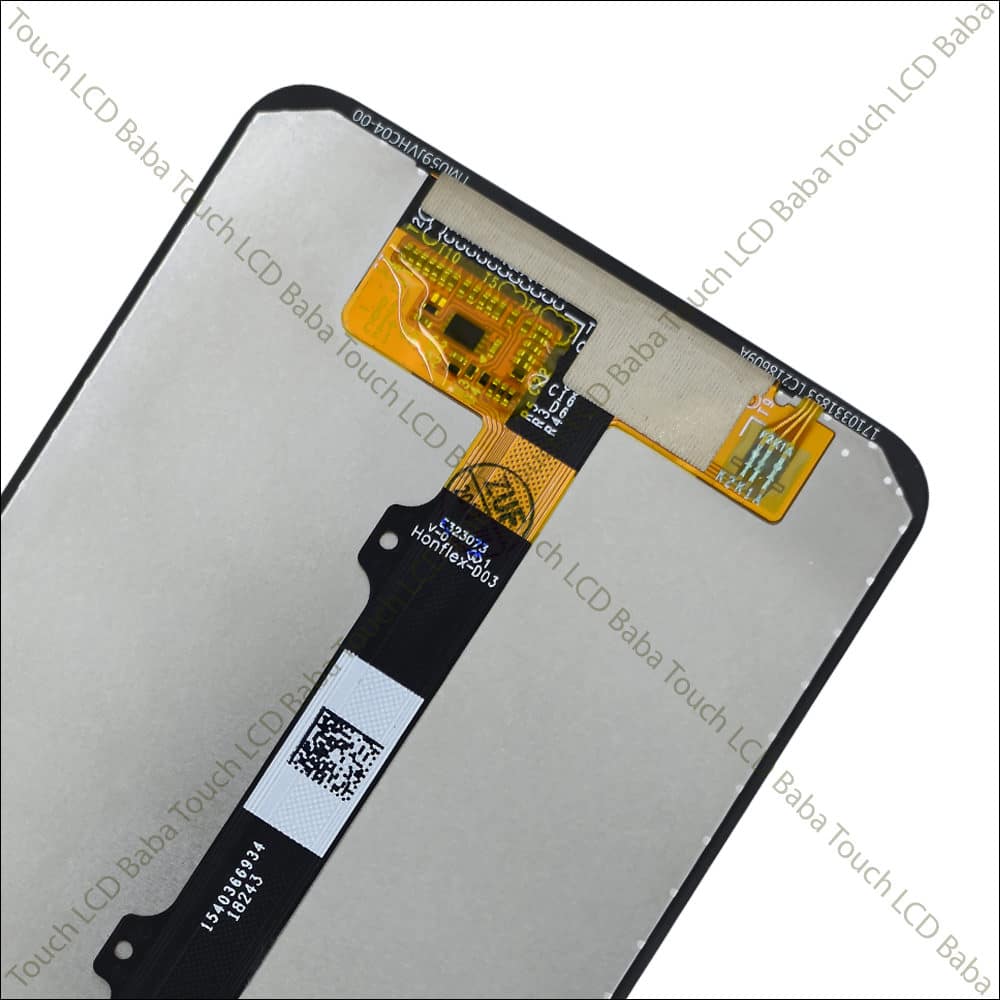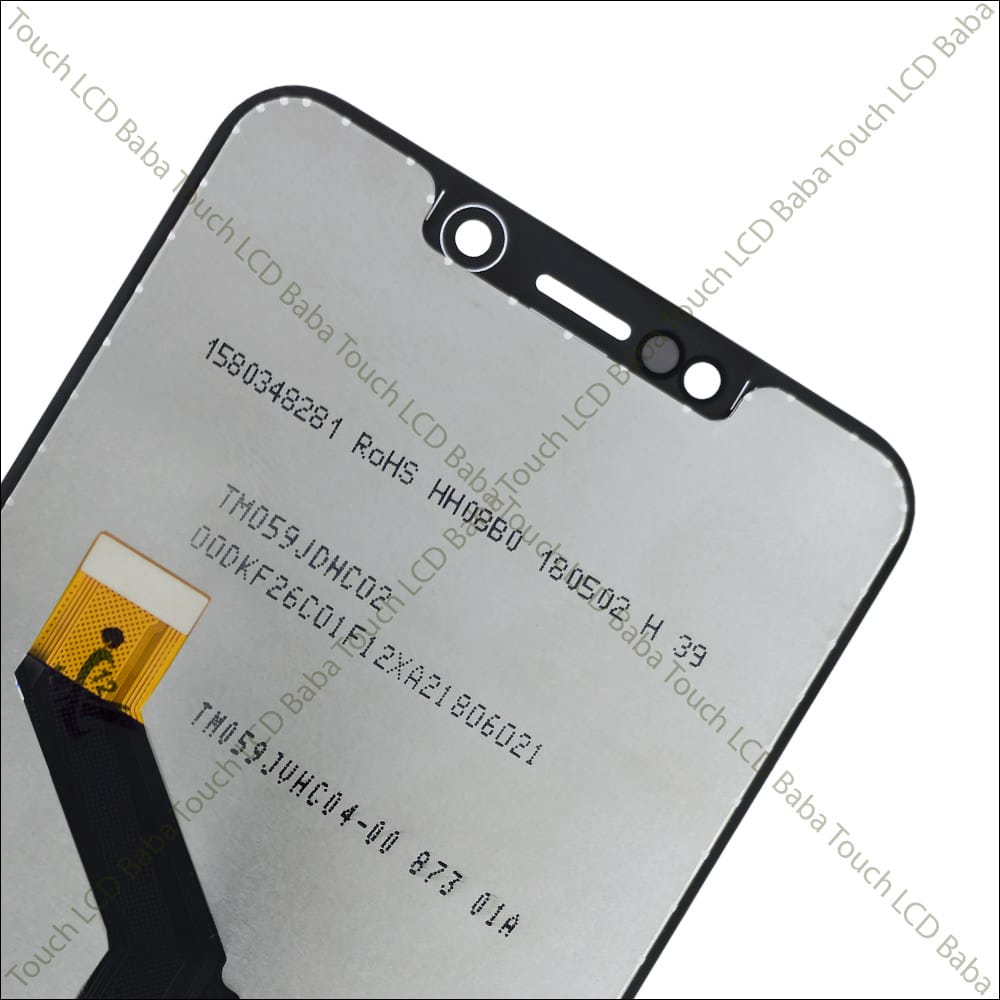 Shipping, Return and Refund Policy
All the products supplied by us come with 30 days return, refund, and replacement guarantee. To return a product, It should be in the same condition as we sent. You can't use or fix the display if you want to return them. For complete details about Shipping, Returns and Warranty, please click here.