You don't need to be hopeless because a broken Nokia 6.1 display or touch screen glass can be replaced very easily while keeping the phone in its 100% original condition. On this page, we offer a 100% original screen replacement for the Nokia 6.1, which consists of the display and the touch screen glass both.
Nokia 6.1 display assembly uses folder technology as the display and touch screen both come in conjunction, and you can't separate them. When your mobile phone's display breaks, it may feel like the end of the world to you, but you can easily replace a broken display with a new combo.
Nokia 6.1 Display Specifications
| | |
| --- | --- |
| | This Nokia 6.1 Display is 100% original, tested and suitable for TA-1089 / NOKIA 6.1 DS. |
| | The display size is 5.5″, the display type is IPS LCD and resolution is Full HD 1920 x 1080 Pixels. |
| | The top layer of touch screen glass comes with Corning Gorilla Glass 3 protection. |
| | It is a complete unit of display, and touch screen glass combined into one. |
| | The combo offers the same colors, quality and brightness as your original display. |
| | It is not a compatible screen but a 100% original OEM display. |
| | We test the display on an actual motherboard of Nokia 6.1 to ensure 100% perfect working. |
| | We offer 30 days return, refund and replacement guarantee on all our products. |
| | All the parcels are insured during transit,  so you don't need not worry about any in-transit damage. |
| | The stock is readily available and shipping time is quick. |
| | You can order the display using Cash on Delivery or Online Payments. |
I heard that technicians could replace only the glass. What is that?
Mostly, when the mobile phone drops, only the top layer of touch screen glass scratches/breaks. The Nokia 6.1 is a sturdy phone, and minor drops will not damage the display entirely. In such cases, customers often think if they replace only the glass, everything will be back to normal, but it is not true.
The only glass replacement comes with lots of disadvantages, which we'll discuss in this section. Normally, after a broken Nokia 6.1 touch screen glass, you will visit a mechanic or repair person's shop. Then he will try to convince you to change the only glass of Nokia 6.1 and here is why most repair shops try to do that. That is because just changing the glass is convenient for them, and they can put Rs 120 glass in the customer's phone and charge him for like Rs 1200. The glass replacement is a guaranteed moneymaker for them, and that's why they recommend it. The customer also thinks he is getting a good deal and wants to try it without a second thought, and that often results in a very poor quality screen.
There is actually no benefit in buying only glass and paying such money because that is still a compromise. You are buying a very poor quality glass for a high price and getting no return on the investment. The display quality and brightness will also reduce after changing only glass because these glasses are not as clear as the original ones. That glass eventually breaks easily, and you will go into several loops of replacing the glass again and again.  That's why we always recommend replacing the complete unit of display and touch screen glass.
Why should you replace the complete display Combo/Folder?
We suggest replacing the complete display unit of Nokia 6.1 because that is the ideal and 100% perfect way of replacing a broken screen. We don't offer or recommend subpar quality solutions, so our opinion focuses on what works best for a broken phone. Our motive is to provide 100% pure original screen replacements to a customer with no debasement.
The Nokia 6.1 combo is a factory-assembled original spare part, and that's how the screens get changed in the official service center. The glass replacements or other hacks fall into the duplicate products category and buy them at your own risk. If you repair a broken screen and expect it to offer the same original quality, it is nothing but daydreaming. Surely, you can get your screen working again, but with a big quality compromise.
Therefore, when you want to repair a broken Nokia 6.1, always buy a 100% original display comprising the display and touch screen both. All you need to do is take out the broken combo from the front side and fix a new combo inside it. Replacing the complete combo is the easiest and perfect way of repairing a broken display. Always buy quality parts for your phone and the quality always matters!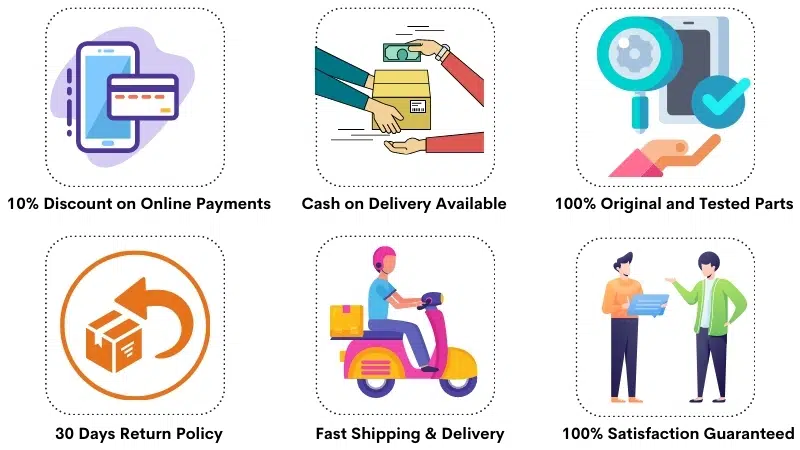 Do I get the 100% Original Display From Touch LCD Baba?
Yes. We offer 100% original display replacement for Nokia 6.1 with no compromise of any kind. The display offers the same colors, brightness, and all features as supported by the original screen. We buy our stock from OEM manufacturers, and the screens we sell are 100% brand new with no adulteration of any kind. The glass is perfectly curved from the edges, and even after changing the original display, you will never feel like you've replaced the display before.
There are several cheap screen replacement solutions available in the market, but all those come with compromises. Some low-cost screens are refurbished while some others are first copies which never offer the original quality. That's why buying the original screen replacement is very important. At Touch LCD Baba, you'll get only 100% original products and that too, with a 30 days return, refund, and replacement guarantee.
Frequently Asked Questions
Q: What is the Nokia 6.1 Display Price in India?
The price of a 100% original Nokia 6.1 display replacement is around Rs 2800-3000. If you buy a first copy screen replacement, then the combo costs about Rs 1300-1500 in India. We suggest you go for the original display because of the longevity and quality benefits.
Q: Can I use the same display in Nokia 6.1 and Nokia 6.1 Plus?
No. Both models are different in terms of everything, and you can't share a common display among both. Many customers are confused about whether they have a Nokia 6.1 or Nokia 6.1 Plus, and that often results in ordering the wrong products. To easiest way to differentiate between both phones is by verifying their model number, which you can find on the backside bottom of the phone.  Also, the Nokia 6.1 Plus comes with a glass back while the Nokia 6.1 has a metal back.
Q: Is it possible to replace the Nokia 6.1 display at home? 
Yes. We believe that Nokia 6.1 is one of the easiest phones to repair because you can dismantle it from the front side. To take off the display from the frame, you need to blow out hot air on the screen all around by using a hot gun or hairdryer. The hot air will heat the display a little, and this will soften the adhesive beneath the display. Then you can use a pry tool to take off the broken display and then fix a new one in place of that.  You'll need a screwdriver and pasting glue to stick the display in the frame.
In our view, it is very easy to replace the Nokia 6.1 display at home, but still proceed with caution. Always watch the relevant repairing videos on YouTube first to get the basic idea of how it works. Once you have a basic outline of the subject, you can try self replacement at home, and we hope everything should be fine.
Q: How can I replace a broken display for free under warranty? 
Many customers ask if they will get some kind of rebate on the display because their phone is still in warranty or as a customer, they should get a discount. Some more customers even believe that the company is responsible for any kind of screen damage and they should replace it for free. However, these all are misconceptions, and you are solely responsible for any screen damage. You will not get any price rebate and replacing a broken display for free is not workable under any circumstances.
Q: Should I use the glue or the double tapes to stick the display?
The glue provides more durable pasting while the double tapes provide cleaner finishing. The glue is in liquid format, and after pasting the display, the glue will remain visible on the sides, and you will need to clean it manually using thinner or other similar solutions. The double tapes are easier to use, but if the quality of the tape is not good, the display will pop out of the frame in a few days. We suggest that you use a small amount of glue to paste the display so it can stick properly, and things don't get messy.
Q: What if the display damages during transit or doesn't work on arrival?
We send insured parcels and any kind of in-transit damage is our responsibility. The customer will not face any issues if something bad happens during transit, and we'll replace the item for no charge. We request all the customers to record an unboxing video of the parcel so it can serve as proof that you receive a damaged display. Please note that a broken screen is never a case, but it is just because many customers overly worry about the breakage during transit.
Another question is, what if the new display doesn't work on arrival? So in case of any such problem, we have a 30 days return, refund, and replacement policy for you. Please make sure you don't use or paste the display on your phone and keep it unused. We test all the products before they leave our facility, but our customers want assurance and we have a solid return policy for our customer's safety.
Q: What is the Gorilla Glass version of the new display?
The new Nokia 6.1 combo comes with Corning Gorilla Glass 3 protection. It means that touch screen glass can easily sustain minor drops. Still, you should always apply tempered glass over the display for maximum safety and durability. If you've any further questions which aren't answered here, please contact us.
Nokia 6.1 Display Photos
These photos show the actual product you'll get after your order. This Nokia 6.1 display replacement is 100% Original, Tested and the touch screen glass is curved from the edges as you expect it to be. If you still are in confusion, don't hesitate to contact us and clear your doubts.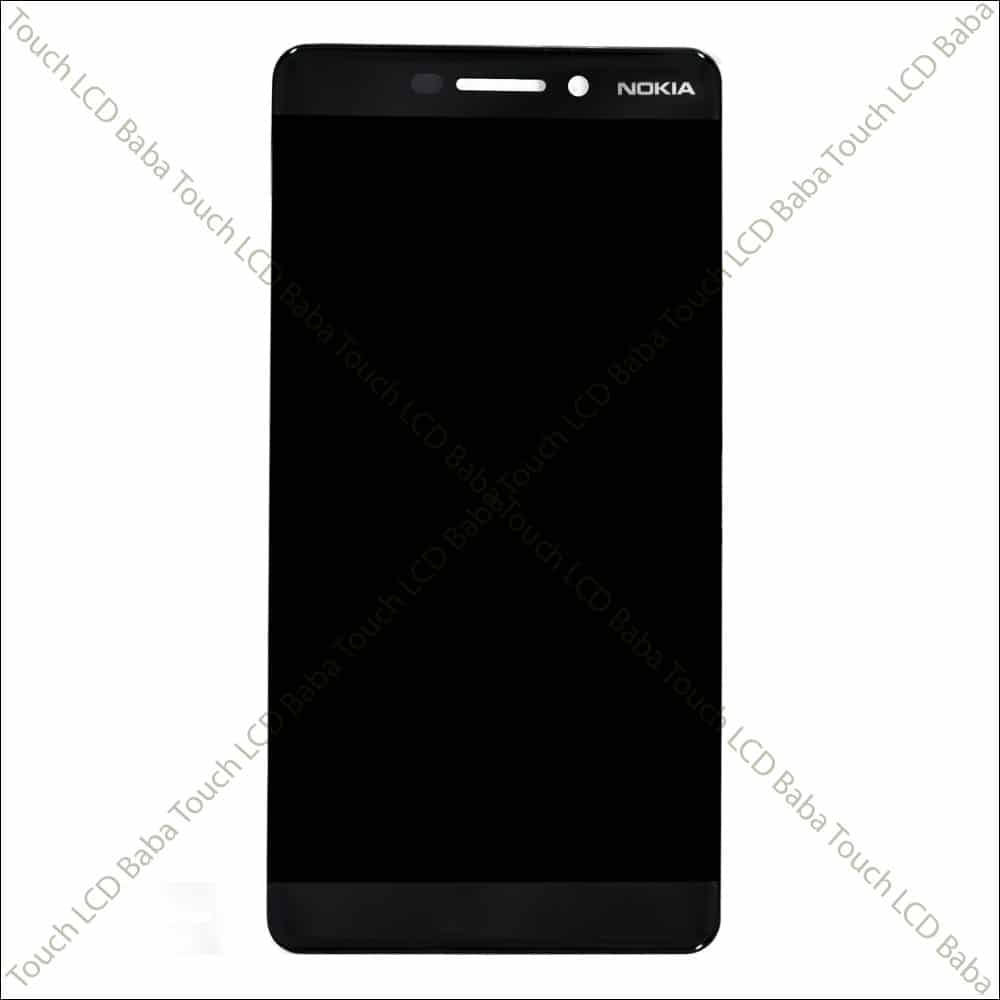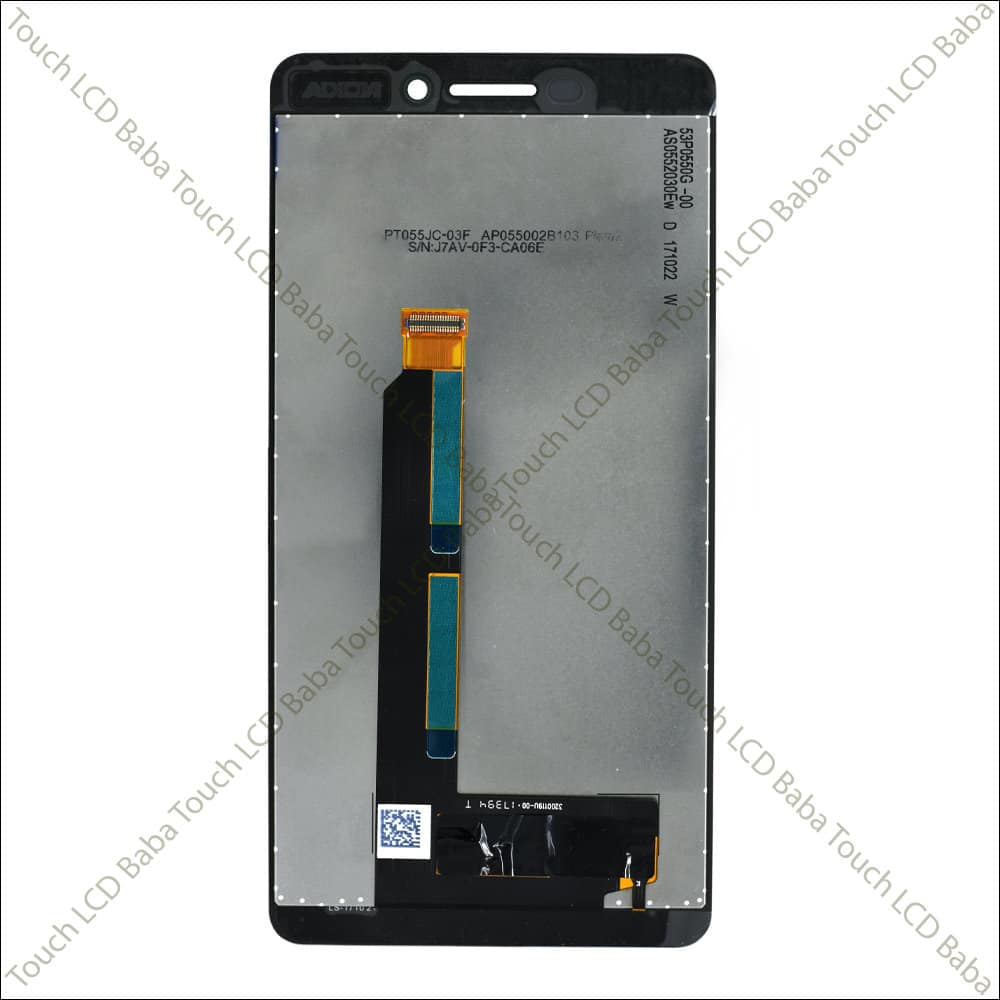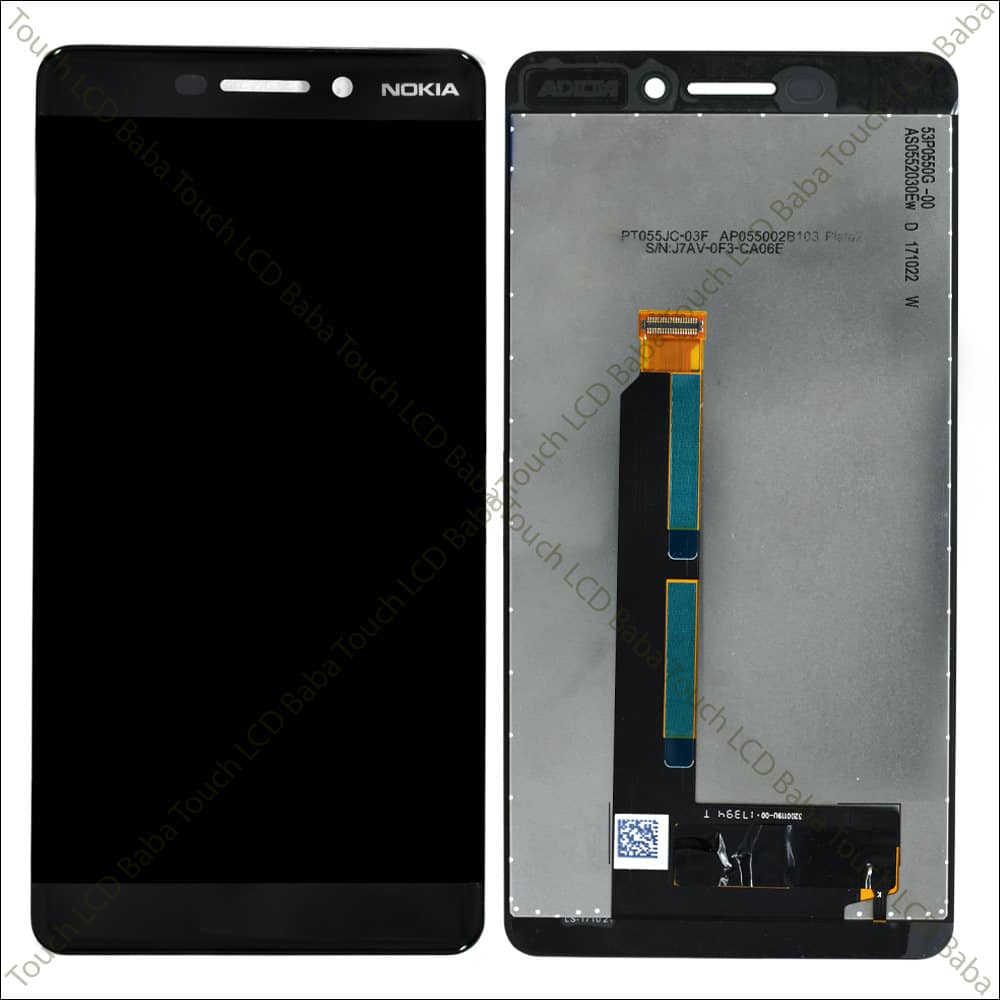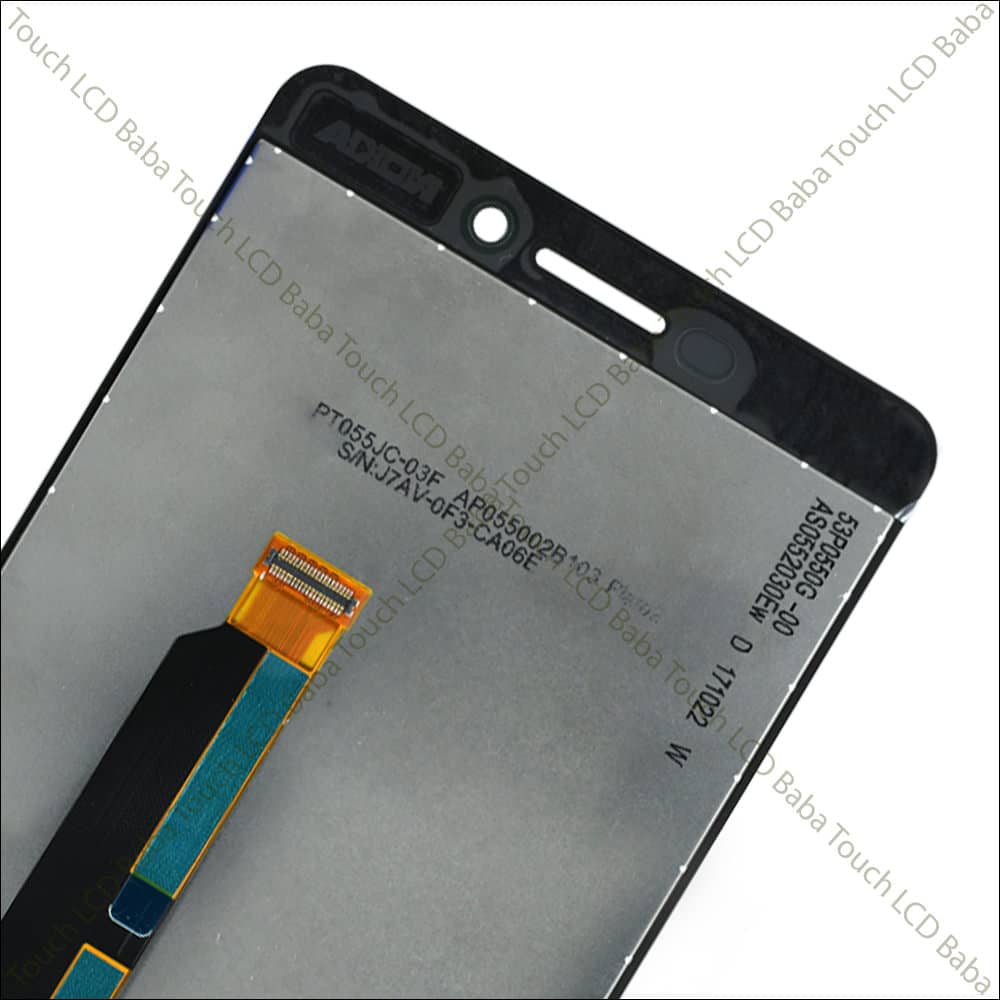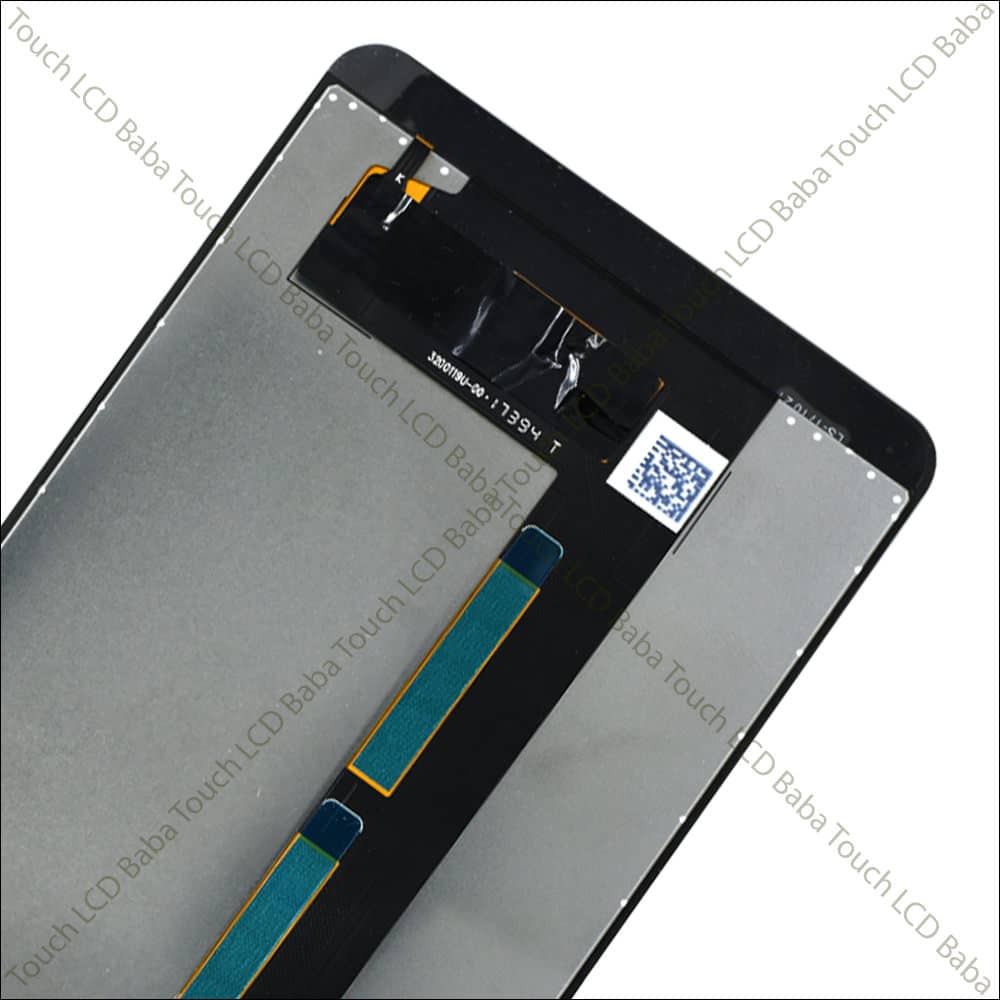 Shipping, Return and Refund Policy
All the products supplied by us come with 30 days return, refund, and replacement guarantee. To return a product, It should be in the same condition as we sent. You can't use or fix the items If you want to return them. For complete details about Shipping, Returns and Warranty, please click here.